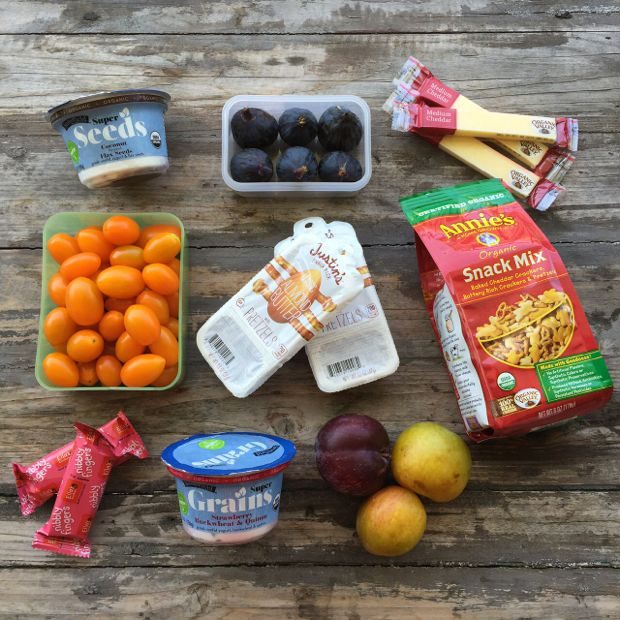 We've been picnicking up a storm this summer. The kids love eating outside at the park, and I love not having to clean my kitchen every 5 minutes. A win-win!
Of course, I don't always have time to prepare traditional picnic food. So we often end up bringing a variety of fresh fruits & veggies plus some packaged snacks. When put together, these finger foods and snacks equal a pretty balanced meal.
One of the things that's kept our picnic food more exciting lately is Target's new Made to Matter line – a collection of natural, organic and sustainable products from more than 16 great brands. I've always loved treasure-hunting at Target (who doesn't?), but it's even more fun now, as I keep an eye out for new and exclusive goodies from many of my favorite companies.
Here are a few of the Made to Matter items we've been loving in our picnics lately:
Stonyfield Super Grains and Super Seeds. Flavored Greek yogurt mixed with hearty whole grains and/or seeds, these are so good. No need to add granola, nuts or other mix-ins since these already have fiber and protein-rich "crunchies" right in the yogurt.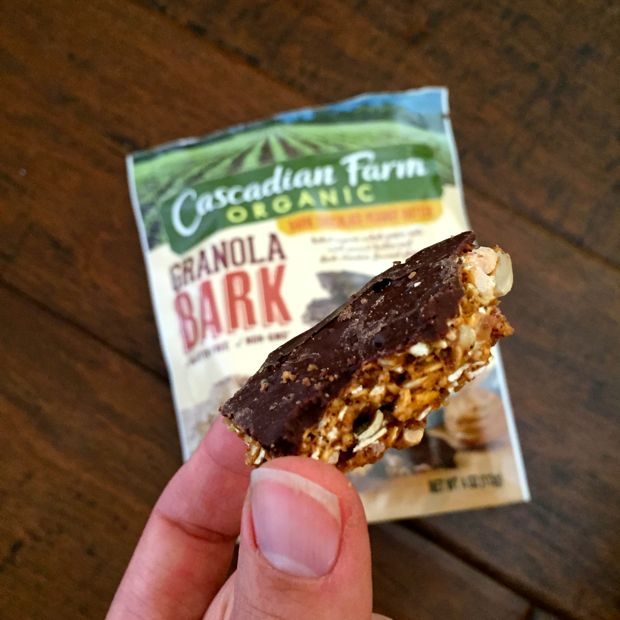 Cascadian Farm Granola Bark. I'm a little bummed I didn't invent this myself. It's a genius idea and of course, ridiculously delicious. Just don't open a bag of this stuff when you're starving and/or picnicking alone.
Justin's Pretzel and Nut Butter Snack Packs. We've all been dunking pretzels into nut butter for years, right? Now Justin's has made it official, AND they're making portion control easier with their new snack packs. I usually bring the Classic Almond Butter flavor for the kids (then eat the Chocolate Hazelnut packs after they've gone to bed!).
What are your own favorite Target buys? Any Made to Matter products you can't live without?
This post is part of my ongoing partnership with Stonyfield. As always, thoughts and opinions are 100% my own. Thank you for reading and supporting my blog!