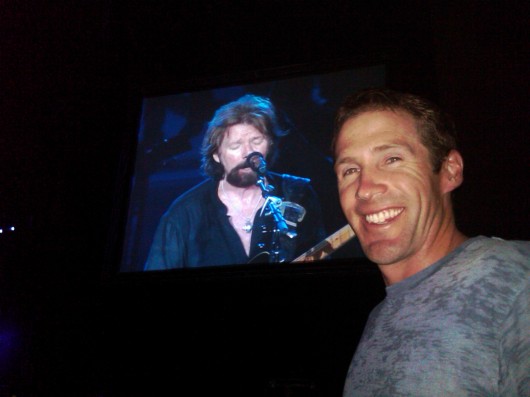 We spent this Memorial Day weekend in Dallas, visiting my sister-in-law Brynn and her family, and going to the BROOKS & DUNN CONCERT which was AMAZING!  Thanks to good food and great company, we were able to overlook the 100 degree heat and stifling humidity and have a fantastic time.  Here are a few of the delicious things we ate:
The culinary highlight was the Bruschetta Flight from Bolsa, a 'locavore' restaurant whose food is so fresh, they don't even have a freezer.  AMAZING.
One thing I learned from this dish: Texas tomatoes are unbelievably good.
I think you could make a bruschetta "flight" with any bruschetta toppings.  Not only a great presentation, but a wide variety of tastes on one pretty plate.
We also enjoyed Jimmy's Sausage and Banana Pepper Flatbread at Bolsa.
Poor Tyler was recovering from the stomach flu that night, so much to his disappointment, he stuck to mashed potatoes and white bread:
Here he is pretending to look gaunt and malnourished (not fooling anyone, Mr. Married-to-a-Personal-Chef):
We also had drinks that night at Eno's Pizza, which is near Bolsa in the Arts District.  Next time I want to eat there too.
The next day we went to the Farmer's Market downtown, which is open everyday and has some of the most flavorful produce I've tasted in awhile.  I guess 100 degree heat makes lots of stuff grow:
like sweet, juicy Texas peaches (in May!):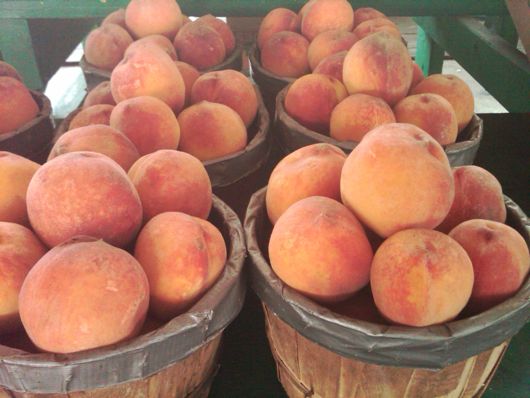 and tender, flavorful zucchini:
They also have food at this farmer's market, from brisket tacos to banana pudding.  We opted for the authentic Mexican breakfast (scrambled eggs with jalapenos, onions, and Texas tomatoes; served with rice & beans):
Again Tyler was bummed about his stomach ache, but enjoyed his plain pancakes anyway:
My other favorite place in Dallas is Twisted Root Burger Co.  The burgers are unreal:
as are the sweet potato fries and the shakes (try the "adult shakes," like the Banana Bailey's one. Ridiculous).
Dallas is certainly a good place to eat a lot.  Luckily, it's also very walkable (and blazin' hot)…so with a little effort, you can burn off these delicious goodies in a matter of a few hours!