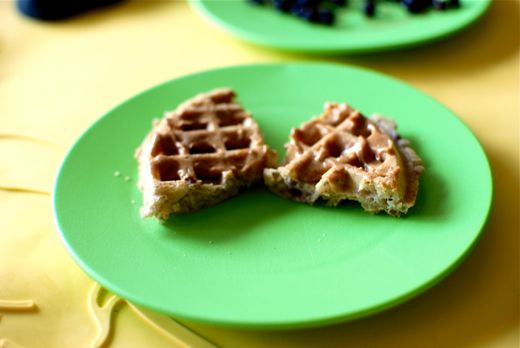 Homemade waffles are a special treat, but there are a few frozen versions that can quickly become a healthy breakfast on busy weekday mornings.  Here are my favorite brands of frozen waffles and why:
Kashi GoLean – 150 calories, 6 grams fiber, made from a wide variety of whole grains
Nature's Path Flax Plus – 200 calories, 5 grams fiber, good source of Omega-3's, simple ingredient list
Nature's Path Maple Cinnamon – 180 calories, 4 grams fiber, simple ingredient list, unique taste
Van's Whole Grain Mini's – great size for kids, 100% whole grain
Have another favorite that's not on this list?  Check the Nutrition Facts Label to see if it has:
Between 150-200 calories for 2 waffles
At least 4 grams of fiber per serving
Has ingredients you are familiar with
Does not contain artificial color, flavor, sweetener, or "extra" (synthetic) fiber
If the waffle meets this criteria, it's likely to be a good choice.
To turn a serving of frozen waffles into a satisfying meal, combine with:
a serving of low-fat dairy or nuts for protein & fat – milk, plain yogurt, nut butter, nuts, cheese
a serving of fruit for fiber and volume – berries, chopped apple or pear, canned pumpkin with cinnamon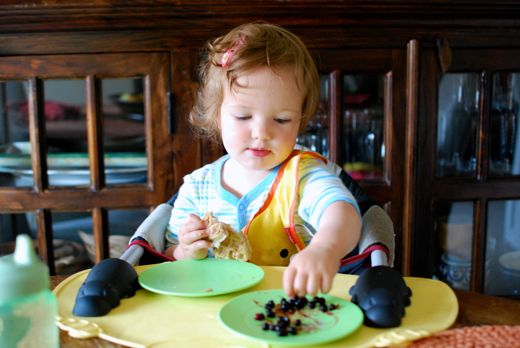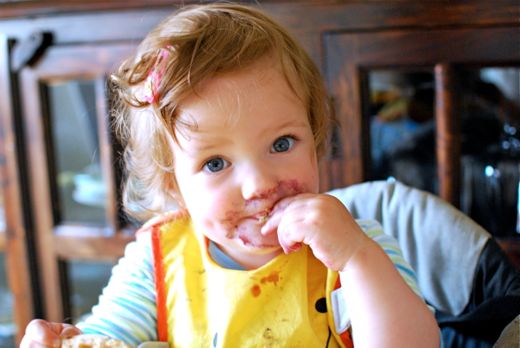 Just make sure you wipe the blueberries off your face after eating 🙂