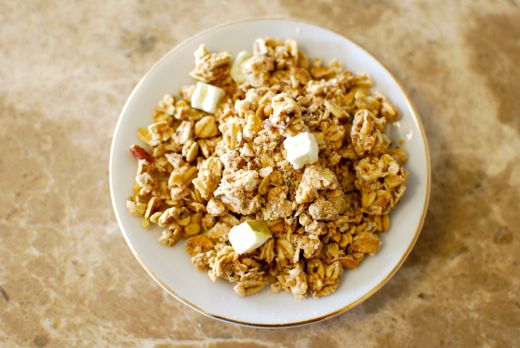 Nothing beats homemade granola, but I don't always get around to making it. Luckily there are a few store-bought varieties that are almost as good, and at least moderately healthy.  These are my favorites:
Nature's Path Love Crunch
Organic, recognizable ingredients, and for every bag you buy, they donate the equivalent in cash and food to a food bank. Best flavors: it's a tie between Dark Chocolate & Red Berries and Carrot Cake.
Bear Naked Fruit & Nut Granola
I think I like this granola because it tastes similar to my homemade recipe. Yum!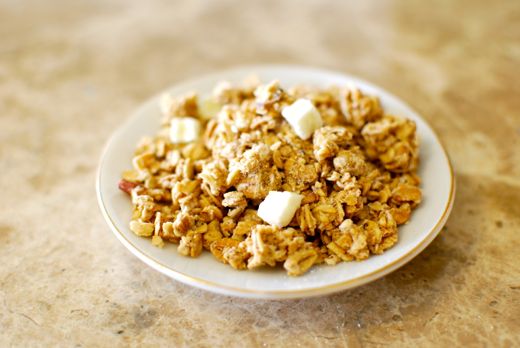 Nature's Path Coconut Chia Granola
I think all of Nature's Path granolas are good, but Coconut Chia and Hemp Plus are my favorites.
Harvest Fruit Granola from NatureBox
Back in June, NatureBox – a company that sends healthy snacks to your door every month – gave me a box to try which included Harvest Fruit Granola. I haven't stopped thinking about it since – it was that good.
Great Harvest C'ville Cluster 
This barely counts as store-bought, since it's "scratch-made" by Kath and her husband Matt at their Great Harvest Bakery in Charlottesville, Virginia. You can order these soft delicious clusters year-round through the Great Harvest Charlottesville website.
Any granolas you love that I missed?  Please share your own favorite!