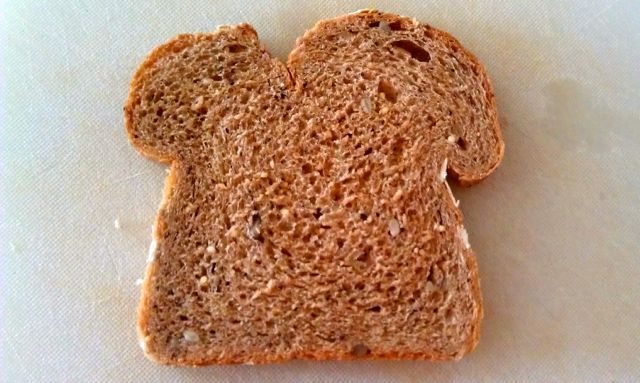 With sandwich season coming up, it's a great time to review how to select healthy, whole grain bread. This task might seem easy, but with all the terms that appear on bread packages, it can get pretty confusing.
Look for these terms:
100% Whole Grain
This is ideal. Buy products that say this.
No refined grains or refined flour were used.
Has at least 3 grams of fiber per 100 calories.
May include other whole grains besides wheat: oats, oat bran, spelt, flax, chia, quinoa, millet, rye, or barley.
100% Whole Wheat
Made with only whole wheat flour, no refined flours.
What you'll see in the ingredients list: stone-ground whole wheat, 100% whole wheat or whole wheat.
Good Source of Fiber
Has at least 2.5 grams of fiber per serving.
May or may not be 100% whole grain, so also check the ingredients list.
Excellent Source of Fiber
Has at least 5 grams of fiber and less than 3 grams of fat per serving.
Make sure the product is also 100% whole grain, to make sure there's not fiber being added to refined grains
Be wary of these terms:
Wheat
This means nothing. All bread (except gluten-free) is made from wheat. Look for whole wheat. 
If see "enriched wheat flour," or "unbleached wheat flour" or "fortified wheat flour" in the ingredients list — don't be fooled, these are not whole grains.
Extra Fiber or Added Fiber
Watch out! — many products that are super high in fiber (like 10-25 grams/serving) have unnatural additives — and these added fibers are not as healthy as naturally occurring fiber. Plus they may cause bloating, gas, discomfort, etc.
Good clues that a product has synthetic/fake fiber:

The bread is white, like a "country white bread" — then it's not whole grain. Whole grain bread will be brown.
If the product is not the type of food that would normally have fiber (a grain, fruit, or vegetable) — like a Pop Tart, candy, beverage, or yogurt.
Made with Whole Grains
There might be some whole grains, but the product is not 100% whole grain
This term is used to get you to believe a product is healthy, when it probably isn't the best choice.
Now with Whole Grains
This doesn't mean anything.
A few of my favorite brands:
Any bread whose ingredients are: water, whole wheat flour, salt.
Food for Life breads – like Ezekial, Sesame, and 7-grain bread
Trader Joe's 100% whole wheat Tuscan Pane
Dave's Killer Bread
Rudi's Organic
What are your own favorite whole grain breads?