A delicious, nutritious, satisfying breakfast – in smoothie form.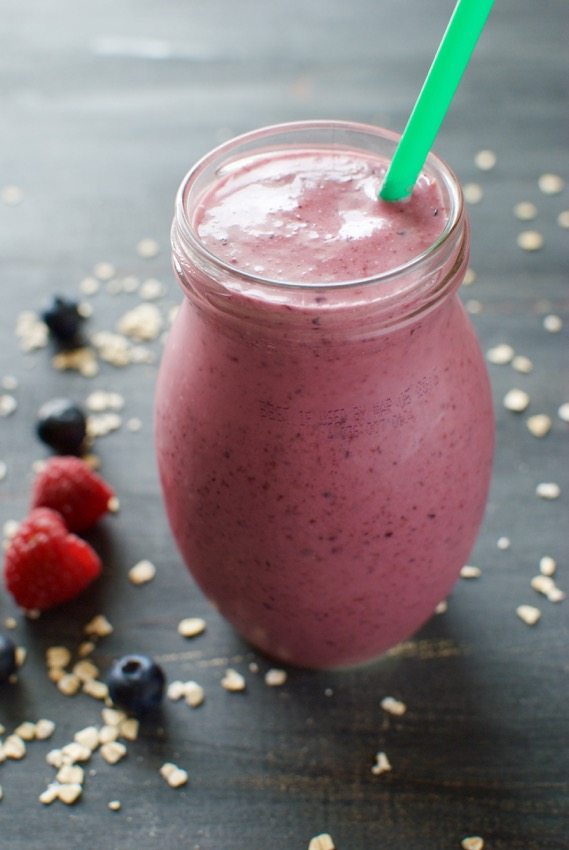 When I was little I always begged my mom to buy Carnation Instant Breakfast, partly because I loved the TV jingle we probably all remember, and partly because it looked like one of my favorite treats: chocolate milk. But she never did, and now that I'm grown up and can read package labels, I know why!
Powdered (or bottled) "instant breakfasts" are hardly as complete as they claim. They're usually powdered milk + sugar + thickeners + vitamin and mineral powders. Even the supposedly healthy superfood or protein shake powders are made with so many heavily processed ingredients that they're far from what you'd get if you sat down to a breakfast of real, whole foods.
But sometimes you just don't have time to sit down. I get that. In fact I totally get it, because this is me on most mornings.
Enter The Complete Breakfast Smoothie.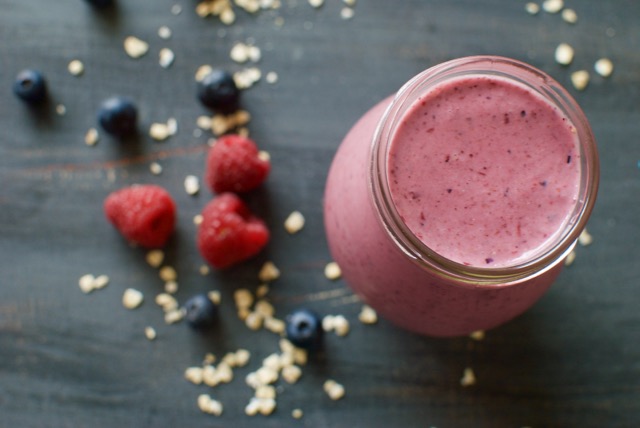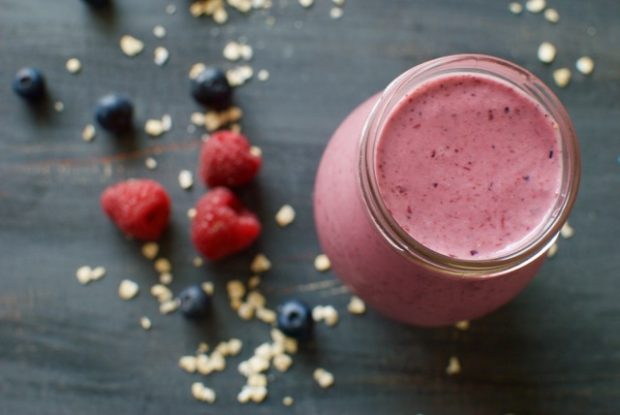 Unlike its powdered store-bought counterparts, this smoothie really is a complete breakfast. And it tastes good. And for those of you on special diets – is both vegan and gluten-free.
You can even make this the night before, since the smoothie stays thick and creamy thanks to the oatmeal. Just refrigerate overnight, give it a good shake in the morning and voila! Ready.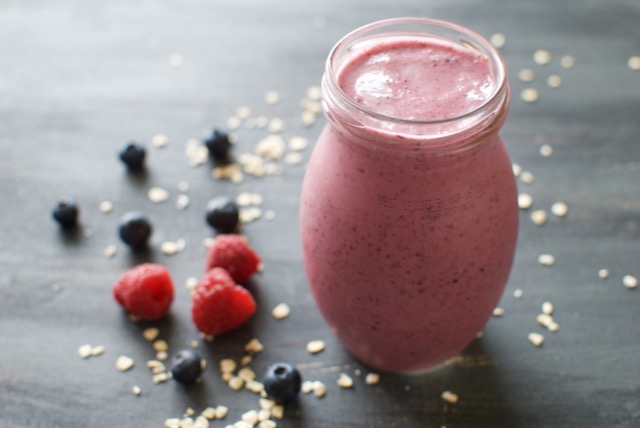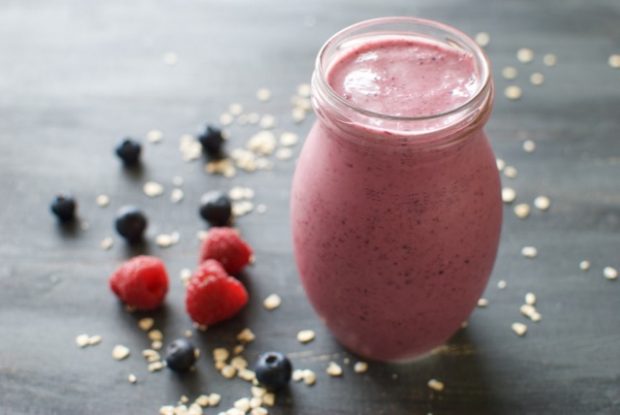 As usual, feel free to experiment with different frozen berries, nut butters, or nut milks. My favorites are below but the options are endless!

The Complete Breakfast Smoothie
A delicious, nutritious, satisfying breakfast - in smoothie form.
Ingredients
1 heaping cup frozen berries (I used blueberries & raspberries)
¾ cup vanilla almond milk
1 Tbsp almond butter (I used Justin's classic)
½ cup cooked oatmeal (certified gluten-free if necessary)
½ tsp cinnamon
½ tsp vanilla extract
Instructions
Place all ingredients in a blender and blend until smooth.
Pour into a glass or jar and sip on-the-go when you don't have time for a sit-down breakfast