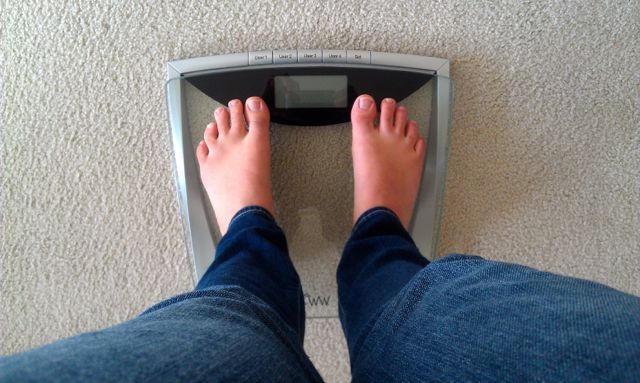 If you have "Getting Healthy" on your 2013 to-do list but missed Weight Loss Week, here's a wrap up of my seven tips for easier weight loss. Losing weight will never be truly easy, but it can be a less stressful and more pleasurable process if you approach it wisely. Below are practical tips that allow you to slowly cut calories and develop healthy habits. These really do work.
Buy a few fresh veggies veggies at least once a week, then wash and chop them right when you get home from the store. More details and why this works…
Measure out what you add to your coffee or tea. More details…
Whenever you make a healthy dinner, freeze one or two portions for later. More details…
Don't eat food you don't like. More details…
Avoid "light," sugar-free, and reduced-sugar products. More details…
Eat no more than one carb-heavy meal per day. More details…
Find a community. More details…
Want more help than this? Or need a community to stay accountable to? Join my Lose the Baby Weight online class!