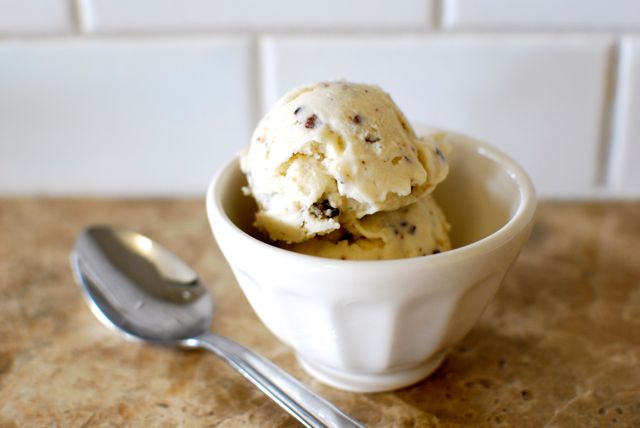 Love ice cream but not the calories or questionable ingredients found in the commercial stuff? Try making your own unprocessed version!
This banana soft serve takes 5 minutes to make and only requires two (and a half) ingredients. The recipe is featured over on Eating Rules today, as part of October Unprocessed.
Check it out and let me know what you think!