All you need is a food processor and two ingredients to make this homemade frozen yogurt. A nutritious dessert alternative to ice cream.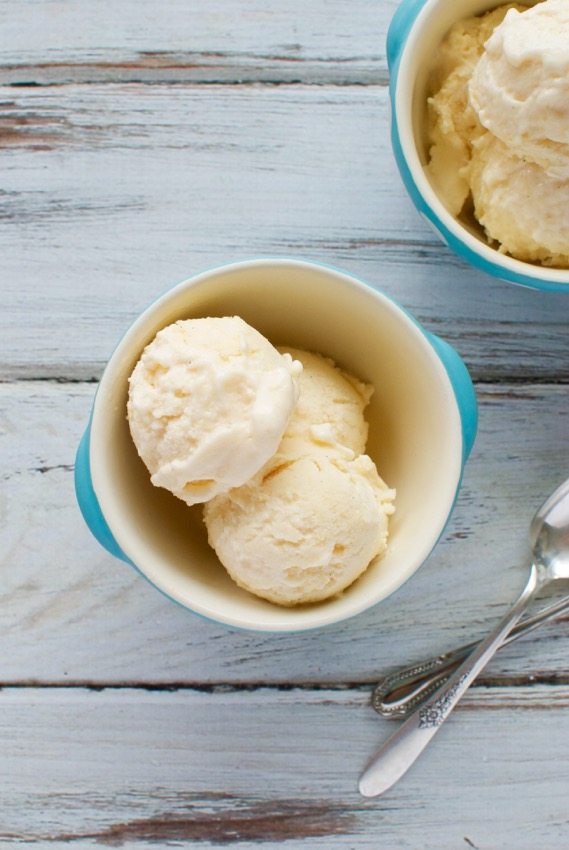 We are a frozen dessert family. Ice cream, frozen yogurt, popsicles, ice cream sandwiches – we love it all!
But alas, eating ice cream everyday is probably not ideal from a nutritional standpoint. So I'm constantly seeking out healthier versions of frozen treats — and inventing my own — that allow us to indulge a little more wisely.
Over the last few years we've been loving frozen fruit "soft serve," which is essentially just frozen fruit whirled around in a food processor until it becomes smooth and creamy like soft serve frozen yogurt. I love this stuff because it's easy, nutritious and a great way for the kids to get involved in the kitchen. We've made banana soft serve, mango soft serve, berry soft serve, pineapple soft serve, and just about every other kind you can imagine.
Usually I just blend the frozen fruit with a little scoop of plain Greek yogurt or a drizzle of coconut milk. But recently, the kids and I made peach soft serve with a tube of vanilla bean ProYo and it was fantastic!
The ProYo – which is frozen yogurt with added protein (perfect if your kids are like mine and don't love very many protein-rich foods) – is sweet, creamy and has a deep vanilla flavor that adds richness to the soft serve and makes it even more dessert-like. Yet a serving of this stuff (half the batch if you like generous portions like we do) has just 140 calories and packs some serious protein (11 grams), fiber (5 grams) and Vitamin C (190% DV). My kind of dessert!
And just like all the soft serves we make, making this couldn't be easier. Just blend it the two ingredients in a food processor until smooth. That's it.
We love topping our soft serve with nuts, granola, chocolate chips and coconut flakes – but you can of course customize with whatever toppings you like or eat as-is.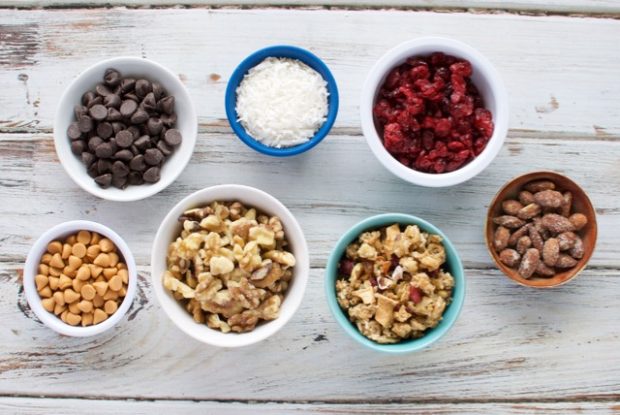 Now that we've tried this easy peach soft serve, I know we'll be eating it all summer long. Hope you enjoy it too!

Two Ingredient Peach Soft Serve
This soft serve couldn't be simpler, yet it tastes amazing and is perfect as a dessert or snack on any warm summer day.
Ingredients
10 oz bag frozen organic peach slices
1 vanilla bean ProYo
Instructions
Pull both ingredients out of the freezer and leave at room temperature for 5 minutes.
Cut peach slices in half or in thirds and place in food processor. Pulse until the peaches are in coarse crumbs.
Squeeze ProYo out of tube and cut into chunks. Add to food processor.
Whirl peaches and yogurt around until mixture is smooth and creamy.
Serve as is, or place in freezer for 1 hour for a firmer texture.
Add toppings if desired.
This post is sponsored by ProYo. As always, thoughts, opinions and recipes are 100% my own. Thank you for supporting me and the brands that make my blog possible!