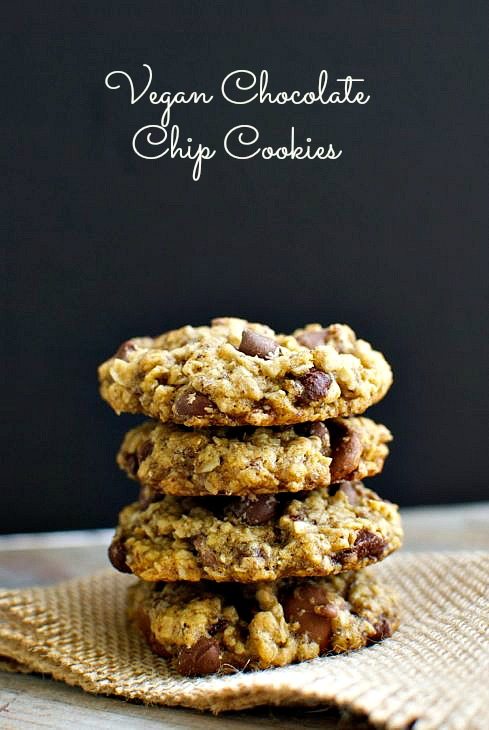 It rarely rains in LA, but when it does, I feel a strong urge to bake!
So when I was assembling all my cookie ingredients on our most recent rainy day and realized I had no butter or eggs, I knew there was only one thing to do: Make vegan cookies.
I don't think I've ever made vegan cookies before. But in my experience, cookies are pretty forgiving and thus a good place to try something different.
And these cookies? Well, they barely lasted a day. And when I mentioned to my husband (after he'd eaten 10) that they were vegan, he enthusiastically raised his hand and said "Oh I'll be vegan!"
I guess the moral of the story is you really can't go wrong with chocolate and oats, especially when they're bound together with sugar and coconut oil 🙂
So vegan or not, I highly recommend adding these to your rainy day cookie rotation. They'll forever be in mine!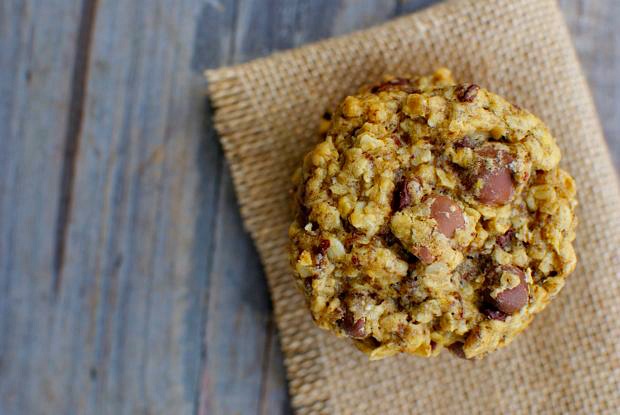 Vegan Chocolate Chip Cookies
A chewy, gooey, chocolatey cookie that's completely plant-based.
Ingredients
1 Tbsp flaxseed meal
¼ cup coconut oil
¼ cup brown sugar
¼ cup white sugar
1 tsp vanilla
½ cup flour
½ tsp baking soda
¼ tsp salt
¾ cup quick oats
¾ cup vegan dark chocolate, chopped (or vegan chocolate chips)
Instructions
Mix flaxseed meal with 3 Tbsp water and let sit for 5 minutes, or until thickened.
In a mixing bowl, cream together coconut oil, sugars and vanilla. Stir in flaxseed + water mixture.
In a separate bowl, gently combine flour, baking soda, salt and oats.
Stir the dry ingredients into the wet, then stir in the chocolate.
Place dough in the fridge for 20-30 minutes or until firm.
Preheat oven to 350.
Use your hands to roll small spoonfuls of dough into small balls, then place on a parchment-lined baking sheet, 2 inches apart.
Bake cookies for about 11 minutes. Let cool on the baking sheet at least 5 minutes before removing to a cooling rack