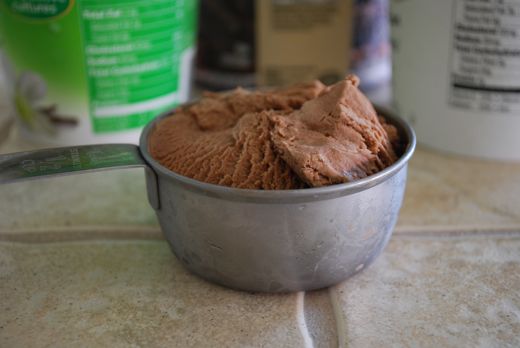 I love ice cream.  I eat it more often than I'd like to admit.  If I had to pick one food to take to a deserted island, I'd pick ice cream (provided the island had a freezer).
Unfortunately, you don't get much bang for your buck when it comes to this creamy treat.  One serving is half a cup — see above picture.  It may look like a lot in a measuring cup, but when placed in a regular sized bowl, it seems pretty measly: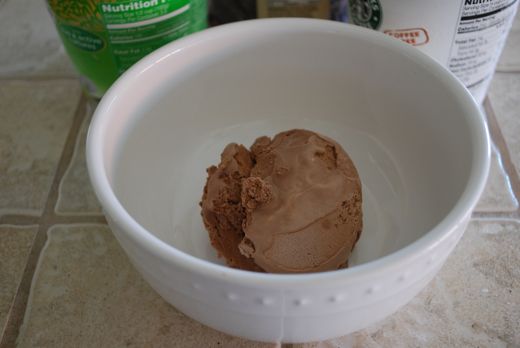 especially when compared to the size of my fist: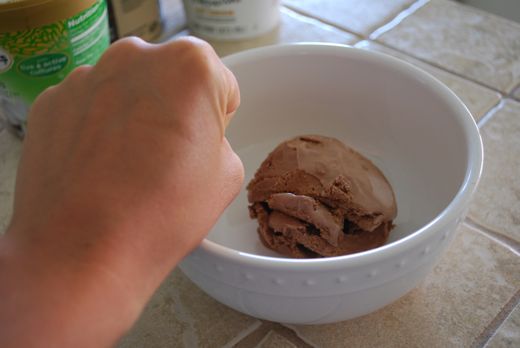 I also compared this serving of ice cream to a couple of things I had lying around, and much to my dismay I found that a scoop is no larger than a small tomato: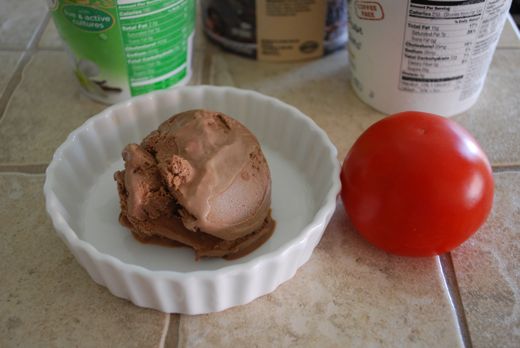 or a medium sized lemon: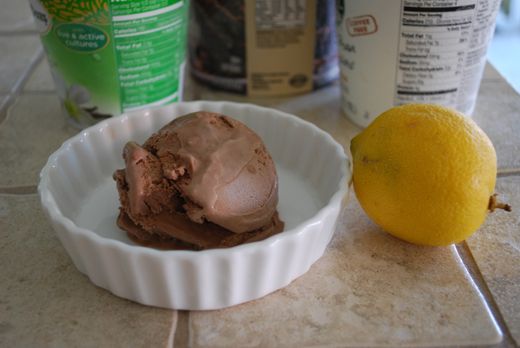 Moral of the story?  While there's no need to eliminate ice cream from your diet (gasp!), do make an effort to serve small portions (unless you splurge on treats only once in a great while, then you can eat a little more).  The way I personally trick myself is to serve ice cream in a tiny bowl or mug, so it seems like a heftier portion than it really is.
In the mood for ice cream?  Try these ice cream sandwiches…yum!  Just make sure you have people to share them with 🙂