If you asked Lucy this question, she'd probably say babies like all foods.  Well, almost all foods…not beet hummus with mashed potatoes (something I tried to feed her this morning, which made her gag…and of course in hindsight I realized this combo would probably make me gag too.  Sorry, Lu.)…but pretty much everything else she's tried, she seems to enjoy.
Of course, babies 6 months to one year vary a lot in the following:
their interest in food
their readiness to eat food (anything besides breastmilk/formula)
what textures/thicknesses they prefer
how ready they are to eat little pieces of foods in addition to purees
whether they seem to like savory foods in addition to sweet ones like fruits
So don't worry if your baby is tending toward one kind of food more than another, or not that interested in eating.  Just continue to introduce new foods every few days, and re-expose him/her to foods he didn't seem that into, especially if they're vegetables.  It can sometimes take 10-15 introductions for a baby to like a new food (really!) — so keep on trying if you can.
When my mom was visiting recently, she made us scrambled eggs for breakfast, so for Lucy, she cooked some egg yolk (it's recommended that babies under one year avoid egg white)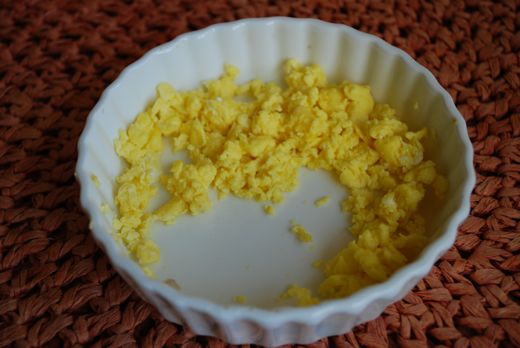 and mashed it up with wild rice.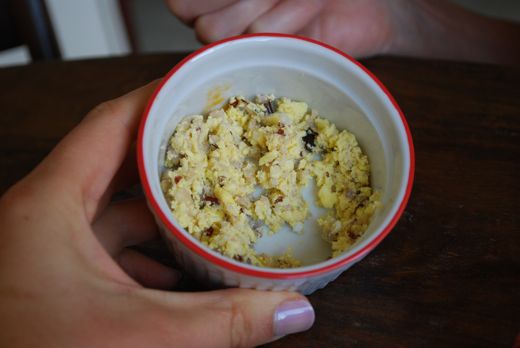 Lucy seemed to struggle a little with the texture of this (too dry or too crumbly) so we mixed it with a bit of Ella's Kitchen pureed baby food.
And that did the trick.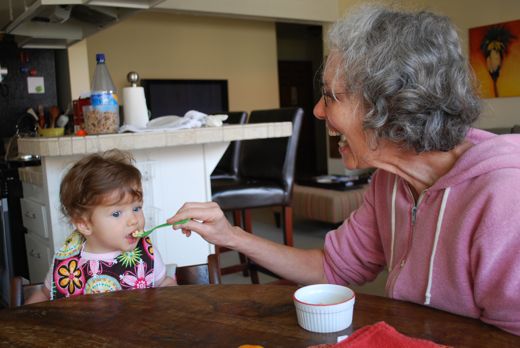 It didn't look that good to me at this point, but Lucy seemed pretty into it.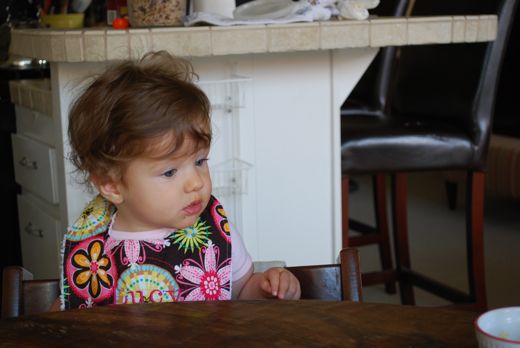 I guess it was kind of like eggs with toast and jelly?