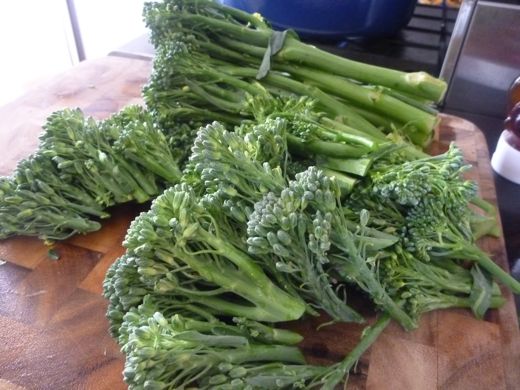 Here's a question I got recently:
As I was chopping up some broccoli last night, I found myself throwing away the stems.  I also, out of habit (because this is what my mom did), throw away the white sections of celery.  Can I, should I, eat the broccoli stem and the whole stalk of celery?  Seems like a waste not to.
My answer: eat the stems!  Whether you're preparing broccoli, broccolini (aka baby broccoli, pictured above), or broccoli rabe (long thin broccoli stems with lots of leafy greens hanging off) – you can just slice up the stems and cook them along with the florets.  With regular broccoli, I suggest cutting the stems into thinner pieces so they cook faster and are more bite-sized.  Then I think you'll find the stems pretty tasty!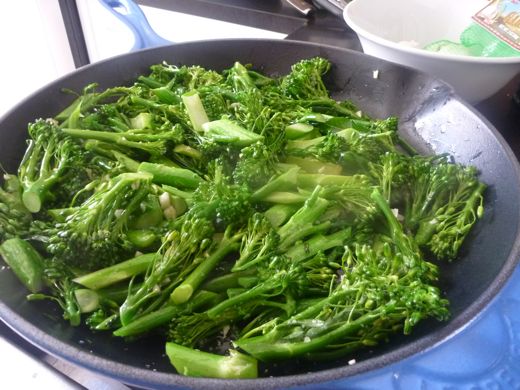 As for celery, the "hearts" are perfect for using in soups, especially if they have leaves attached.  These whitish center stems taste a little more bitter when eaten raw, but when chopped up and sauteed with onion and carrot as the base of a soup, they add great flavor (in fact I much prefer to cook with these parts than the outer, greener stalks).
Hope this helps you get more bang for your buck!