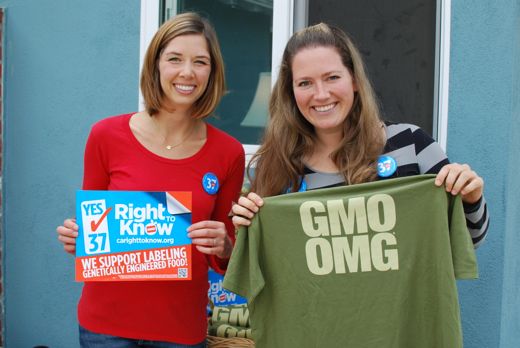 I believe we have a right to know what's in our food.
For that reason, among many others, I'll be voting Yes on Proposition 37 two weeks from now.  If Prop 37 passes, foods containing genetically engineered ingredients (approximately 80% of products in a grocery store) will have to disclose that on the label.
Right now, we have no way of knowing whether we're eating genetically modified foods.  That's just not right.
If you are among the 93% of Americans who agree with me, please encourage everyone you know in the state of California to vote Yes on Prop 37!!