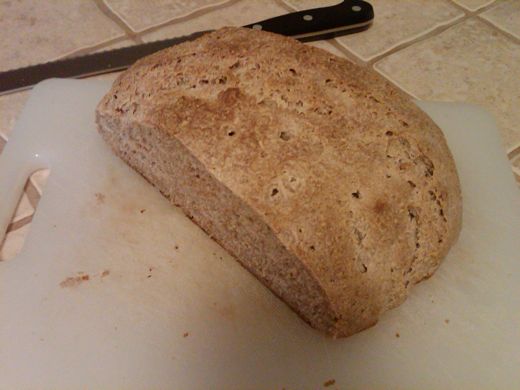 The short answer?  No.  In fact I am still mystified, as are many other nutritionists, as to why the recent gluten-free trend is viewed by many as a weight loss tool.  It just isn't.  Not only are many gluten-free products made with more refined starches than their conventional counterparts, they also tend to be higher in calories and have smaller portion sizes!  (Oh, and they're more expensive).  But many people who have gone gluten-free don't seem to hear this.  A recent study showed that among gluten-free consumers:
46% buy gluten-free foods/beverages because they think they're generally healthier
30% do so for weight management
22% view gluten-free labeled foods higher quality
8-12% buy gluten-free because they or a member of their household has celiac disease, gluten intolerance, or a wheat/other allergy
In reality, it's only this last 8-12% that need to be buying gluten-free products.  Everyone else could save their money.
But wait, why do so many people claim to "feel so much better" on a gluten-free diet?  Probably because in going gluten-free, they've cut out much of the junk food present in their previous diet, and are relying more on fruits and veggies.  These people probably will lose weight after going gluten-free, as they've switched from a diet high in processed foods, restaurant food, and refined carbs, to a diet high in the things we should all be eating more of anyway — fruits, veggies, beans, lean proteins, and wholesome dairy products.
If you want to lose weight, it's best to stick with the old, unsexy basics: moderation, portion control, more veggies, less junk.  Here are some practical tips to get you started on losing weight.