When I was little, I would BEG my mom to buy Fruit by the Foot for my lunches.  She tried to explain to me that this was junk food, but I'm guessing I didn't relent.  Now, I'm repulsed by the ingredients list on these things and find it hard to believe they're even considered food.  Check it out:
Partially hydrogenated oils and artificial colors?  No thank you.  Luckily, there are better fruit snack options on the market these days, so when my own daughter is old enough to beg for packaged goodies, I'll be able to make her happy without compromising her health.  Stretch Island Fruitabu Smooshed Fruit Rolls will be one of my go-to products, since they're simply dried fruit puree but packaged in a way that appeals to kids: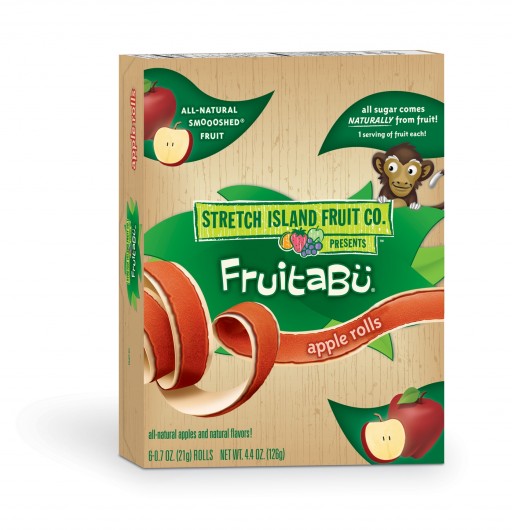 They also make a wide variety of fruit strips (aka fruit leather), which I love snacking on as an adult.  Orchard Cherry and Mango Sunrise:
are currently my favorite flavors.  Want to try some yourself?  Here's how…
Win Stretch Island Fruit Snacks!!
What do you love snacking on?  Simply tell us your favorite snack in the comments section of this post and be entered to win Stretch Island Fruit Strips and Fruitabu Fruit Rolls!  TWO winners will be randomly picked on Tuesday June 7th.  Good luck!