When I think about foods I couldn't live without, yogurt always tops the list.
In all its forms – plain, Greek, fruity, cream top, frozen, savory – yogurt is my favorite. And not just because I love the tangy taste (and all the toppings), but because I really believe in its digestive and immunity-boosting powers.
Thus I always knew I'd make yogurt a big part of my kids' diets, and hoped they'd love it as much as I do.
Luckily, they do!
Lucy's first taste of yogurt (Stonyfield's YoBaby in Simply Plain – which is my favorite yogurt for babies and toddlers) was like love at first sight. It continues to be one of her favorite foods, and a go-to when she isn't feeling her best or when she can't decide what to eat.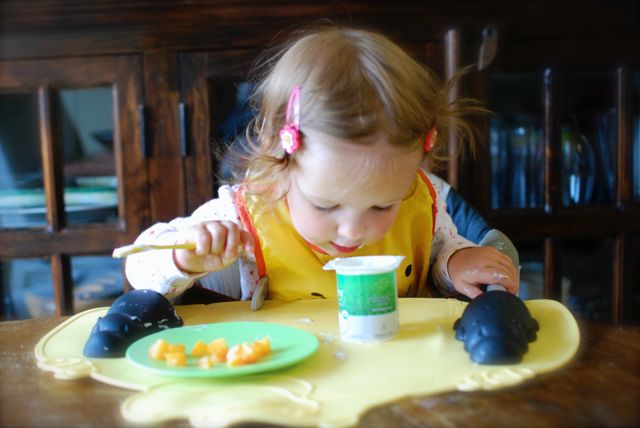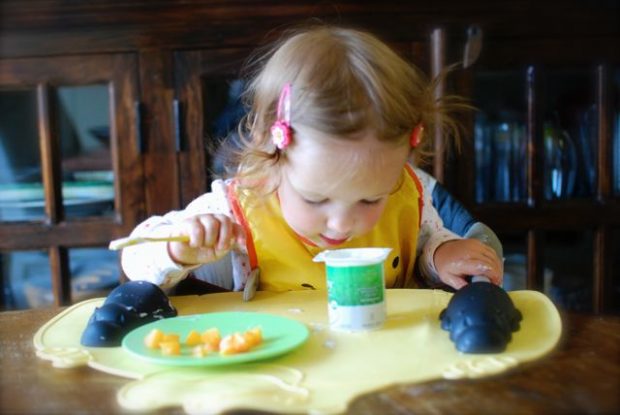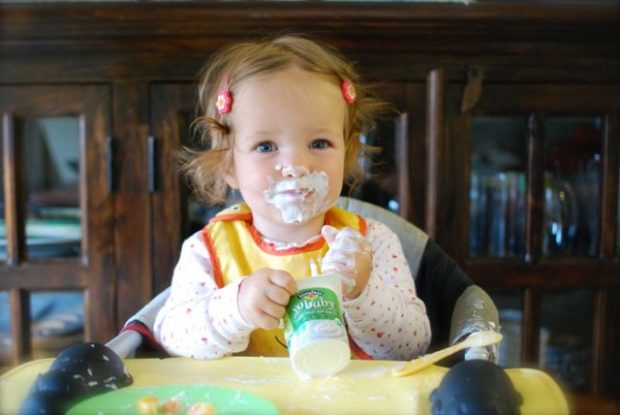 Benny just had his first serving of yogurt last month (though he's been donning his YoBaby onesie since he was tiny)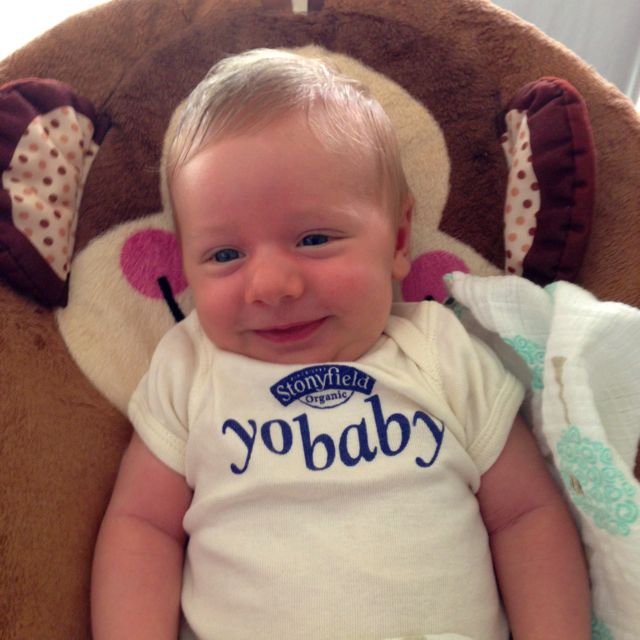 and is already proving to be another yogurt-loving member of our family 🙂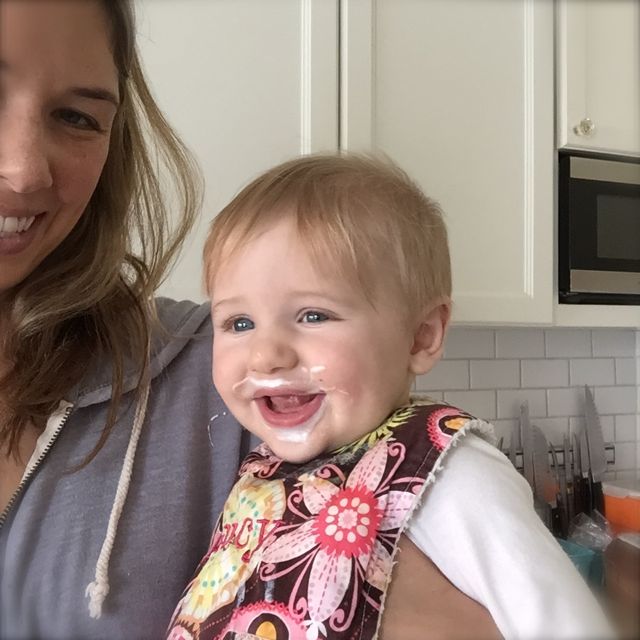 I'm guessing I'll have MANY more yogurt messes to clean in the months ahead!
A few of my tips for feeding babies yogurt:
Start with plain. YoBaby in Simply Plain is convenient because of the small containers, but any plain whole milk yogurt is a great choice. The 32-oz tubs are an economical choice if your family eats a lot of yogurt.
Make it organic. Avoid GMOs, artificial growth hormones, antibiotics and toxic pesticides by choosing organic.
Whole milk yogurt is most nutritious. No need to offer nonfat or low-fat. Whole milk yogurt has everything your growing baby needs.
Go for regular, not Greek. You can give your baby Greek (if it's whole milk), but regular plain yogurt may have a more appealing taste and because it's slightly lower in milk protein might be more digestible for new eaters.
Take the chill off. Babies tend to like room temperature or warm foods as opposed to very cold. Put a little yogurt in a bowl and leave out for 15-20 minutes before serving, so it's not so startlingly chilly.
Happy feeding!
This post is part of my ongoing partnership with Stonyfield. All experiences, thoughts and opinions are 100% my own, as always.