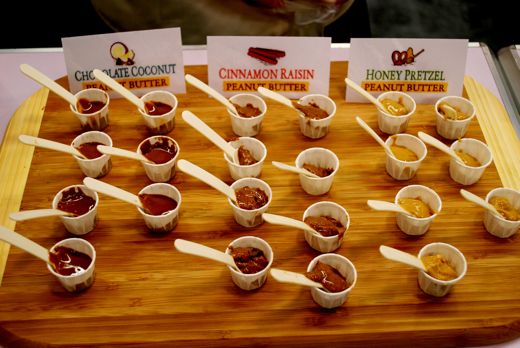 There were sooooo many cool products at Expo West yesterday!  These are just a few of the things that caught my eye…
Wild Squirrel Nut Butters.  A company founded by two adorable students from University of Oregon.  See?
Their uniquely flavored nut butters were delicious – flavorful and the perfect amount of sweetness.
Common Good eco-friendly soaps and detergents.  Buy one of their beautiful jars then refill it time and again.  Stylish and no waste.
Siggi's Icelandic style yogurt.  Not a new product per se, but they have two new flavors – sweet!  Pineapple…
and coconut.  Tried them both.  HOLY YUM.
Off to Expo again….more later!