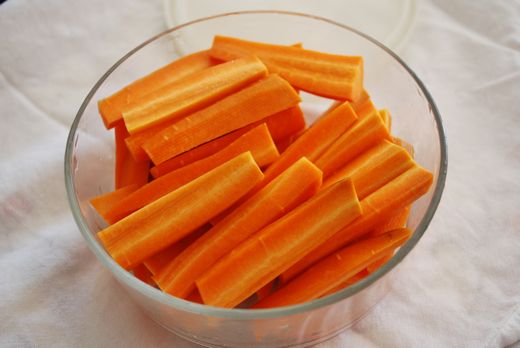 If you caught The Today Show this morning, you may have heard the term Orthorexia for the first time.  Though not listed in the official Diagnostic and Statistical Manual of Mental Disorders (DSM) as an eating disorder, it is a real condition characterized by an obsession with healthy eating, and mostly affects women.  Someone with Orthorexia might display any or all of the following symptoms:
Very restricted diet — many foods are forbidden because they're perceived to be unhealthy
Self-diagnosed sensitivities or "allergies" to certain foods, not because of a doctor's diagnosis or medical test result
Inability to be flexible in new eating situations or social settings — might bring own food when eating with others
Emaciated body type or exceedingly skinny
Overly interested in nutrition, food, and/or new dieting trends
If you're thinking that these symptoms seem similar to those of Anorexia Nervosa, it's because they are.  So much so that many professionals argue that Orthorexia is the same as, or a predecessor of Anorexia, and thus shouldn't be thought of as a separate disorder.
Personally, I believe that Orthorexia should be given more attention.  With so much food information (and misinformation) constantly being thrust at consumers, it's hard not to become a little obsessed.  Many people begin to believe that Food A is toxic, or they're allergic to Food B, or that Food C makes them fat, etc.  If this unhealthy relationship with food or obsession with healthy eating is recognized and treated early on, perhaps we can prevent more women from falling down the slippery slope of a paralyzing eating disorder that's nearly impossible to cure.