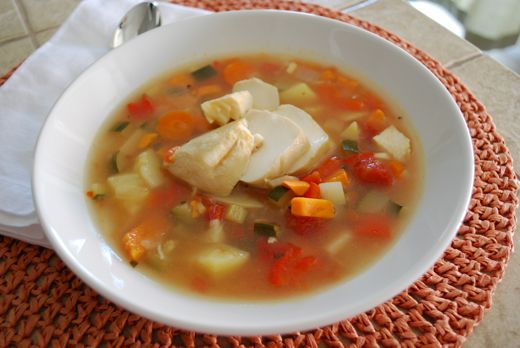 Your mom has probably made you thousands of meals over the years, so there's no better way to show her your appreciation than by making her a delicious meal on Mother's Day.  Luckily, you don't need to kill yourself in the kitchen to do so.  This incredibly easy fish soup (recipe courtesy of my mom) tastes like a special treat, but is quick to prepare and difficult to mess up.  Served with a loaf of warm crusty bread, it's the perfect Mother's Day lunch or dinner.
Happy Mother's Day!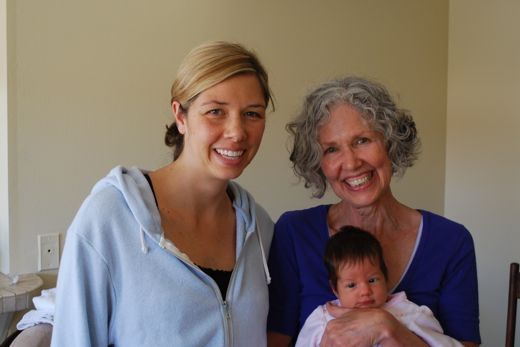 Susan's Fish Soup
Ingredients
2 Tbsp canola oil
1 large onion, diced
1 red bell pepper
2 large carrots, peeled and diced
2 zucchini, diced
1 Yukon Gold or Russet potato, peeled and cut into small cubes
1 medium sweet potato, peeled and cut into small cubes
2 bay leaves
1 tsp dried oregano
Salt & pepper
16 oz clam juice or fish broth
lb halibut, cut into large chunks
Instructions
Heat a Dutch oven or other large pot over medium heat. Add oil, onion, and carrot and saute for 5-7 minutes or until onion is beginning to soften.
Add bell pepper, zucchini, and potatoes, then sprinkle vegetables with salt & pepper and stir in bay leaves and oregano. Saute another 5 minutes.
Pour in clam juice and 4 cups of water. Let soup cook over medium-low heat until all the vegetables are cooked and soup is hot, about 20 minutes.
Add the fish chunks about 7 minutes before serving the soup, so that they cook through but don't get tough. Serve with warm bread & butter.