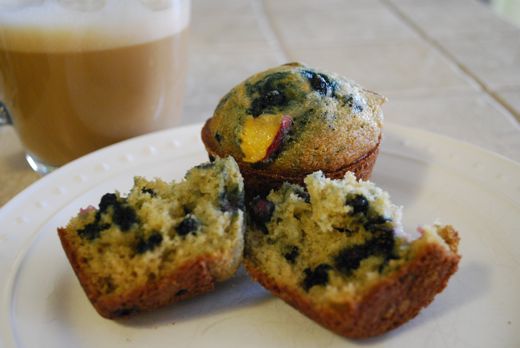 Nothing starts your weekend off on the right foot like waking up to warm blueberry muffins, especially if they're a healthy version that won't undo your week of good eating habits.  These can be made with frozen blueberries in the winter, but this time of year, go for fresh.  And feel free to use different berries or chopped in-season fruit if you'd like (just don't add more than 1.5 total cups of fruit or your muffins might be mushy).  Enjoy!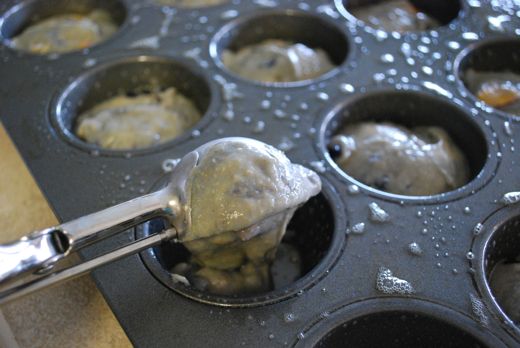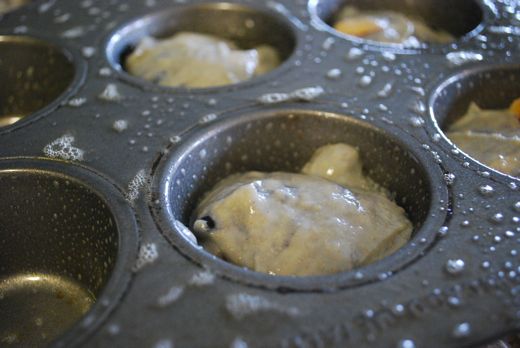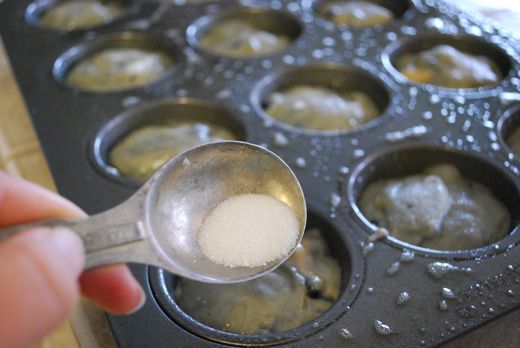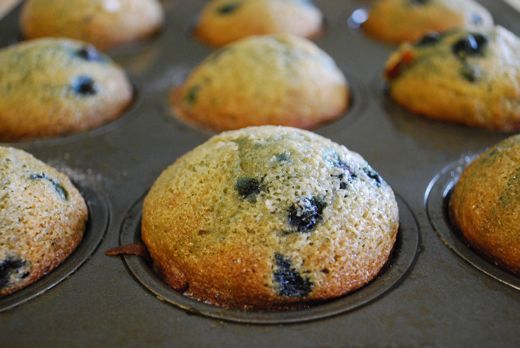 Healthy Blueberry Muffins
Ingredients
1 cup All Purpose Flour
1 cup White Whole Wheat Flour
2 teaspoons Baking Soda
1 teaspoon Kosher salt
¼ cup Canola Oil
½ cup Orange Juice
1 cup Blueberries, fresh or frozen
½ cup Plain Nonfat Yogurt
2 whole Large Eggs
2 teaspoons Vanilla Extract
½ cup Sugar
Instructions
Preheat oven to 375. Grease a nonstick muffin pan with cooking spray or a little oil and set aside.
Stir together dry ingredients in a medium bowl and set aside.
In a separate large mixing bowl, whisk together the oil, sugar, eggs, vanilla, yogurt, and orange juice. Stir in ⅓ of the dry ingredients at a time until everything is incorporated. Gently fold in the blueberries (if using frozen, toss the blueberries in 1 Tbsp flour before adding).
Using an ice scream scoop or measuring cup, place an even amount of batter in each greased muffin cup. Sprinkle a tiny bit of sugar on top of each muffin, then place in oven and bake for 18-22 minutes or until a toothpick inserted into a muffin comes out clean. Let cool for 5 minutes in the pan, then remove muffins to a cooling rack. Enjoy warm!