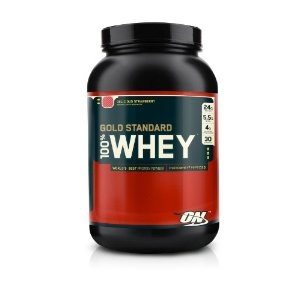 The season of indulgence is coming to a close, and the season of dieting is on the horizon.  Many of us are considering what new diet we're going to embark on come January, and a lot of the options involve high-protein, low-carb lifestyles that may include protein shakes or protein powders.  Before you dive into such a lifestyle, read this important information from two Registered Dietitians about the pros and cons of protein powder.
The Scoop on Protein Powder for Weight Loss
By: Willow Jarosh & Stephanie Clarke of C&J Nutrition
Protein is a nutrient that we often get questions about — especially when it comes to getting enough.  Since it's got so many important functions, from the building and repair of almost every cell in our body (including muscle) to helping us feel more satisfied with meals, it's no wonder protein powder supplements have become huge in the marketplace.  But is protein powder something that you need to include in a healthy diet?  And, will it help you lose weight or maintain a healthy weight?   Here's the scoop on what you should know about protein powder so that you can make a healthy, informed decision.
1. Is protein powder safe?
The answer depends on the specific protein powder.  Since protein powders are considered supplements, they are not required to get FDA safety and purity approval before they hit the market like drugs are.  The only thing a supplement company must do is report what is in their product, but the FDA couldn't possibly test every product to make sure that they contain the ingredients that they report.  If you do chose a protein powder, make sure to do so from a reputable company — and even then, it's tough to be 100% sure of exactly what's in it!
The other issue regarding protein powder safety is additives.  If you read the labels on many of the protein powders available today, you'll see proprietary mixes of herbs, added vitamins/minerals, sugars and sugar substitutes, and a range of other additives.  Unless you're prepared to research every single ingredient to find out its safety history (you can do that here http://ods.od.nih.gov/ if you like), then stick with protein powder that is only protein…one ingredient. And steer clear of protein powders that combine ingredients touted to "help weight loss," as many of these ingredients are diuretics and can leave you dehydrated.
2.Is protein powder necessary?
The Institute of Medicine recommends getting at least 10% but no more than 35% of daily calories from protein.  The USDA's MyPyramid plan suggests a range of 17-21%.  To figure out how many grams of protein you need, simply multiply your daily calorie intake by the percentage of protein you're aiming for (somewhere around 20% for most people) and then divide by 4 to get the grams of protein.  Someone consuming 1800 calories a day would need 90 grams of protein to get 20% of their calories from protein.  This may sound like a lot, but if you make wise food choices and eat balanced meals, it's not tough to get enough protein each day from natural sources.  And the good news is, the same diet that we'd recommend for reaching and maintaining weight loss goals (and long-lasting health!) includes foods naturally rich in protein.  The major benefit of getting your protein from food, rather than protein powder supplements, is that you get a wide variety of nutrients, flavor, and satisfaction along with the protein AND you don't have to worry about what's in your supplement. Here are some examples of foods that are rich in protein:
3/4 cup lentils:13 grams
4 ounces cooked meat, fish, poultry: 28 grams
1 cup nonfat plain Greek-style yogurt:  22 grams
1 ounce (23 pieces) almonds: 6 grams
3/4 cup quinoa: 7 grams
1 large egg: 6 grams
1 cup oats cooked with water: 6 grams
1 cup oats cooked with 1 cup nonfat milk: 15 grams
1 cup soy milk: 7 grams
3.  Protein powders and weight loss
Research shows that including a protein source with meals and snacks (especially at breakfast) may help you control your appetite and eat less throughout the day.  You can definitely do this without protein powder by making sure your breakfast, lunch, and dinner includes sources of protein.  But if you do decide to use protein powder — a single ingredient protein powder like brown rice, hemp, or whey protein – in an otherwise low protein meal (for instance a fruit smoothie or hot cereal), make sure to account for the calories it's adding.  And beware of protein powders that contain added sugars, which add more unnecessary calories – which is NOT good for weight loss.
Bottom line: Don't miss the forest because of a tree.  Protein powder isn't the key to weight loss — learning how to eat a balanced diet and practice portion control consistently is.
Willow Jarosh and Stephanie Clarke are Registered Dietitians and co-owners of C&J Nutrition in New York City.  They are regular contributors to SELF magazine and other popular health publications, and offer a wide range of valuable nutrition services through their company.