Lucy seems to like peas — score!
As I mentioned in the last Lucy post, I mostly plan to feed Lucy ground up "adult food" – unless I'm on the run or too disorganized (hmmm…that could be all the time), when I'm going to rely on my favorite baby foods, one of which is Nurturme. Here's why I love Nurturme.
The other day, Lucy tried Nurturme peas.
I've heard from other moms that babies either love or hate peas.  Lucy definitely fell into the Love category.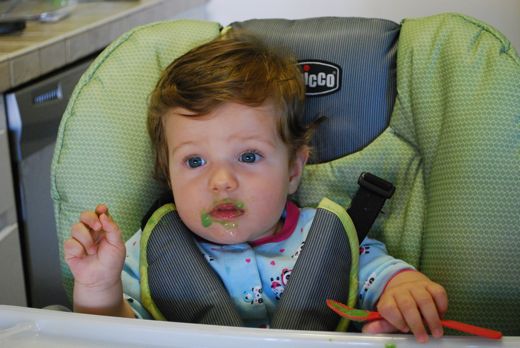 but I think that's because Nurturme's peas actually taste like fresh, sweet peas!  I tried them too (for the second time) and must admit, finished off what Lucy didn't eat.  Yum.