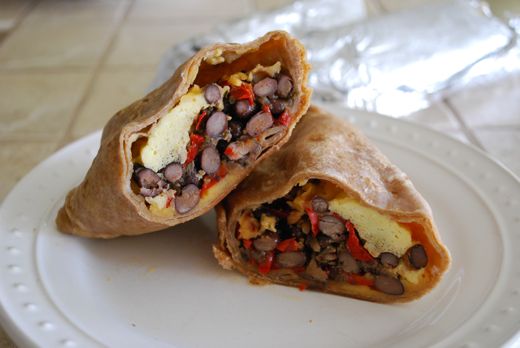 We've all had those nights where it's 8pm, we're starving, we're tired, and there's no food in the fridge.  You can either go for a bowl of cereal or dip into your freezer for one of these healthy, satisfying pre-made burritos — ready after just a couple minutes in the microwave.
All you do on Prep Day is fill whole wheat tortillas with beans, cheese, cooked veggies and/or chicken and/or scrambled eggs, then wrap each of them tightly in tinfoil and store them in an airtight container or bag in the freezer til you have a meal emergency.
After re-heating in the microwave, you can open up the burrito and add salsa, fresh tomatoes, lettuce, avocado, guacamole, plain Greek yogurt, etc — or serve these things on the side.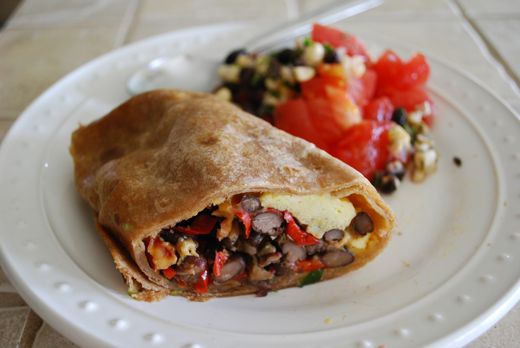 Now you can have a real, homemade dinner even on your busiest night!