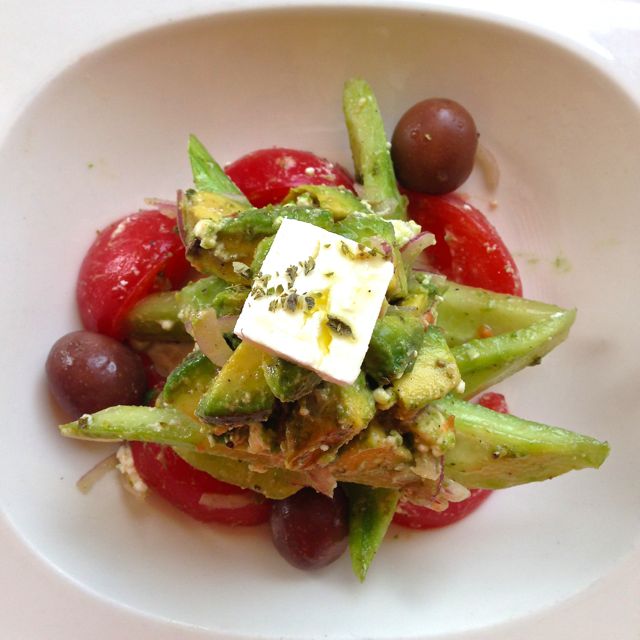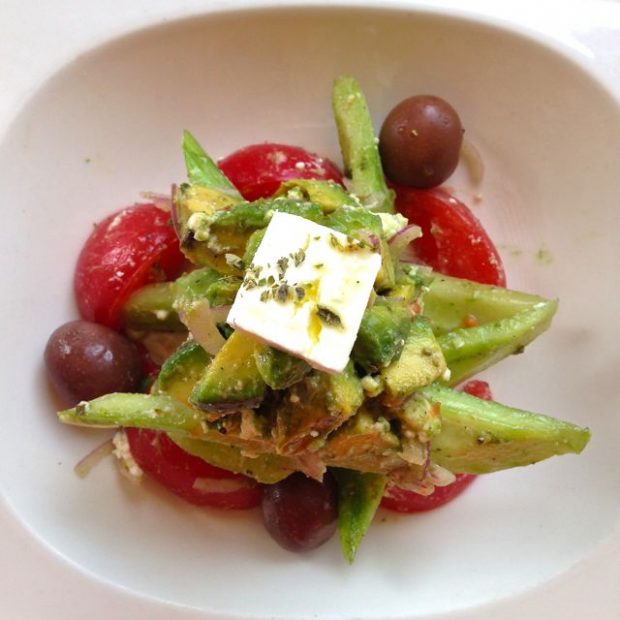 Anyone who has eaten with me knows I often take pictures of my food. My husband even threatens to start a blog called "Being Married to a Food Blogger" where he documents what it's like to wait at every meal before getting permission to dig in 😉
But I have to say, I love being able to look back at the tasty things I've been eating. It allows me to recreate dishes I would have otherwise forgotten about, and it's also just fun!
Today I thought I'd share with you some of the meals and snacks I've especially loved lately. With summer produce in full swing in Southern California, even the simplest things have been super delicious!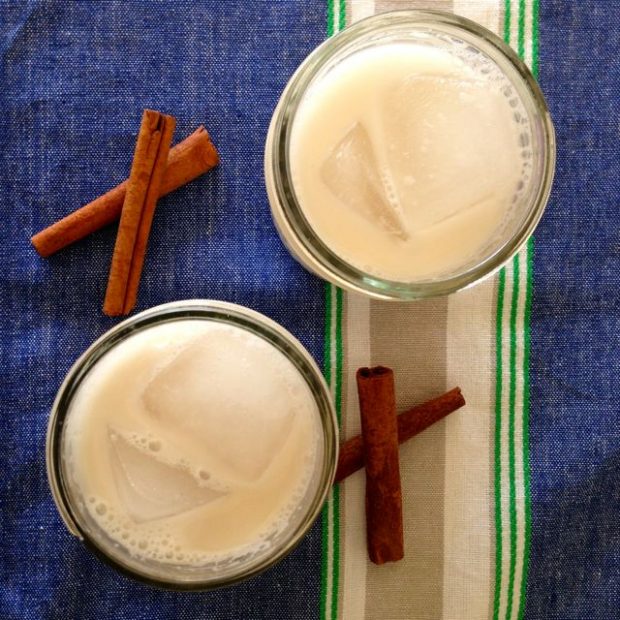 Homemade Horchata – recipe coming in July!
Veggie sandwich in Paso Robles, while on the road to Monterey.
Scallops with chickpeas, kale, roasted grapes and red pepper sauce – such a unique-tasting dish.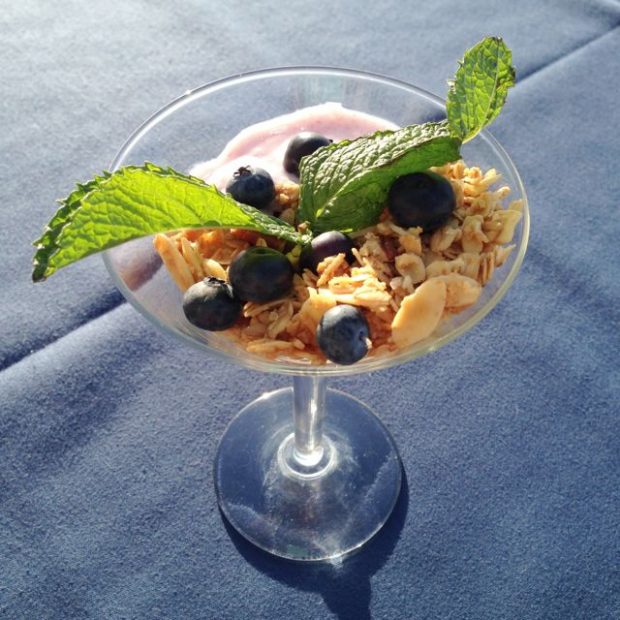 Organic blueberry yogurt with granola and fresh blueberries – the granola was SO good.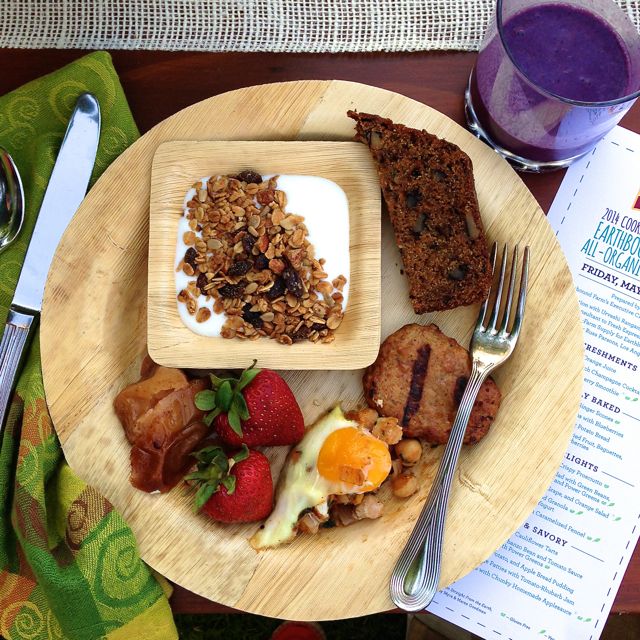 Baked apple, strawberries, baked eggs with chickpeas, organic turkey sausage, zucchini bread, berry smoothie and yogurt with granola – all from the Earthbound Farmstand in Carmel Valley. I ate way too much but it was all too delicious to stop.
Vanilla soft-serve cone while road-tripping back from Monterey.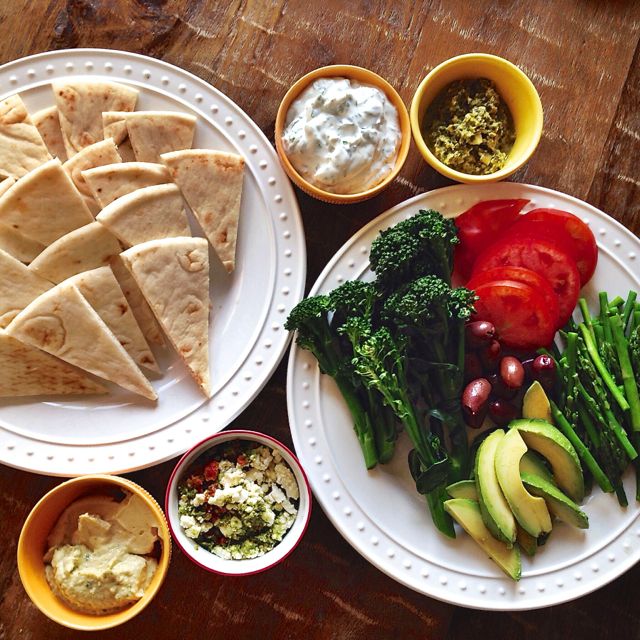 Last-minute dinner of pita, veggies, and dips from the farmer's market.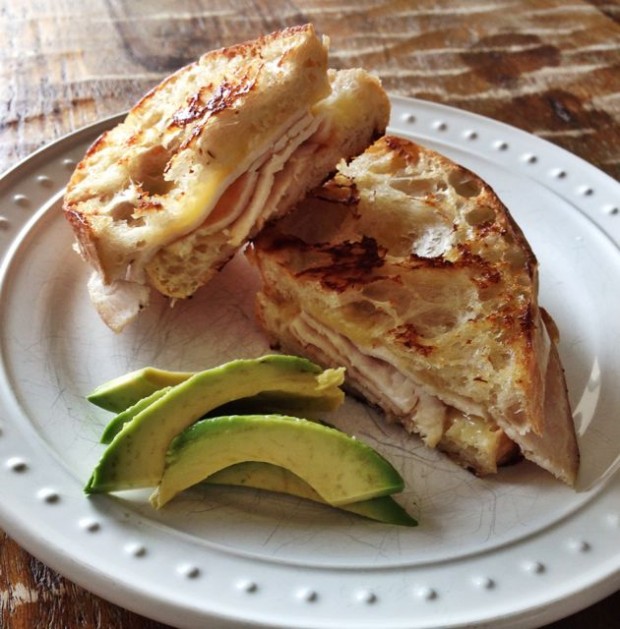 Grilled turkey and cheddar sandwich with avocado – ultimate comfort food!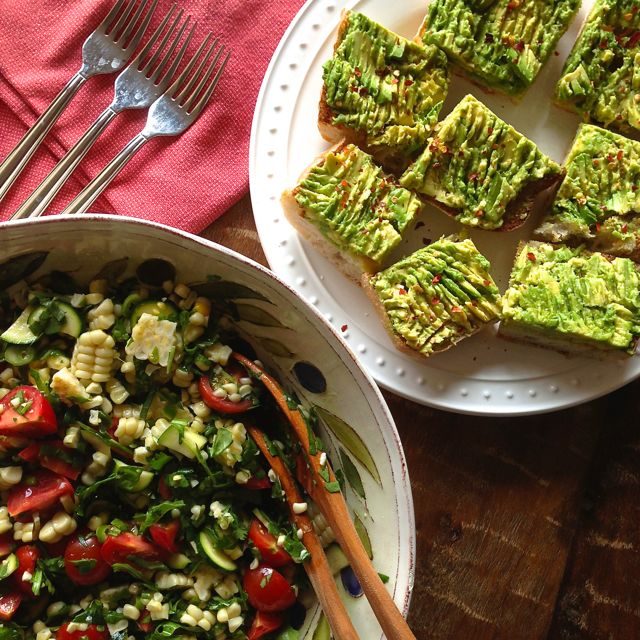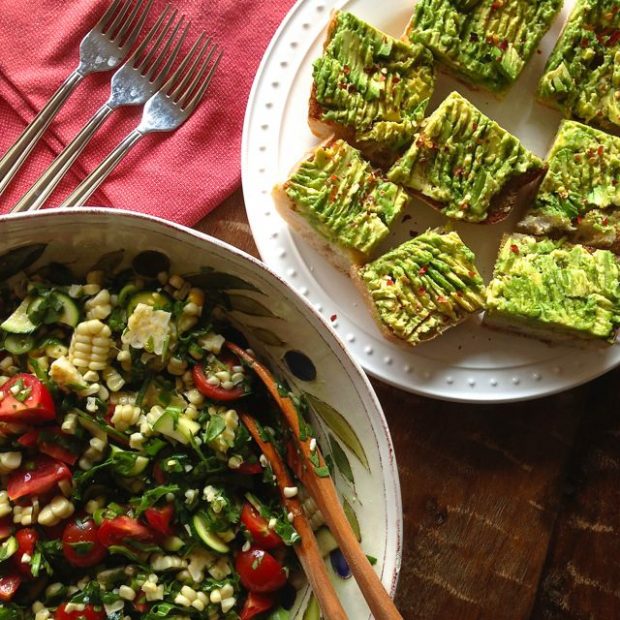 Fresh Corn, tomato, zucchini and herb salad with smashed avocado & chile flakes on focaccia bread. YUM.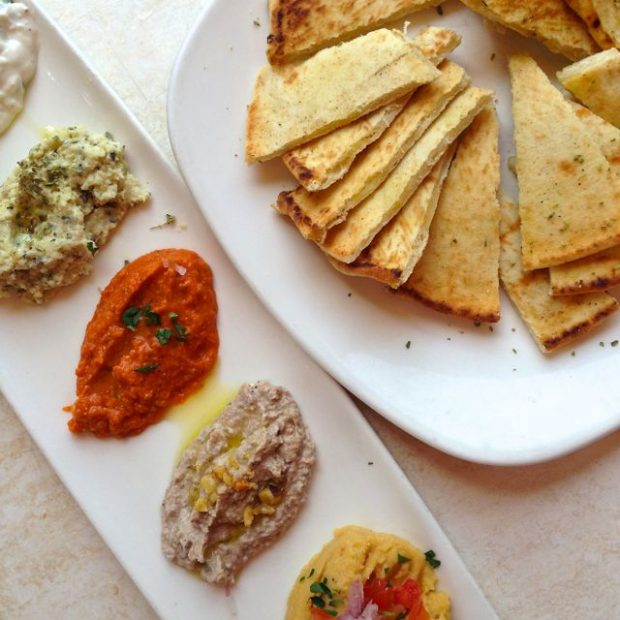 Pita bread with Greek dips (accompanied by the Greek salad at the top of this post) from Petros in Manhattan Beach.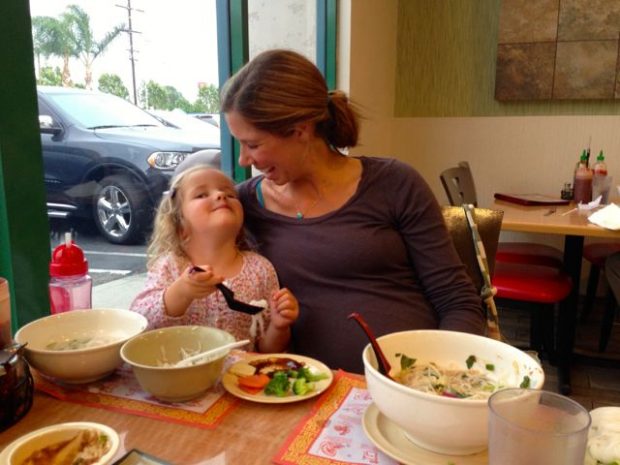 Pho (noodle soup) at our favorite local Vietnamese restaurant. Hard to fit into a pregnant belly, but worth trying!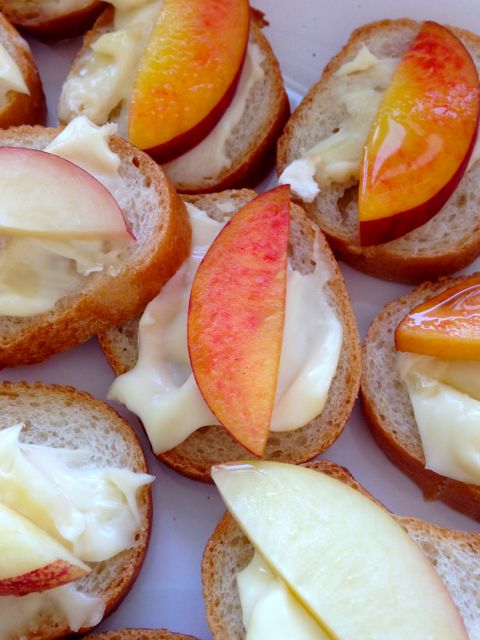 Truffled brie on crostini with nectarines, made by my friend Farrah for my little baby shower. Amazing.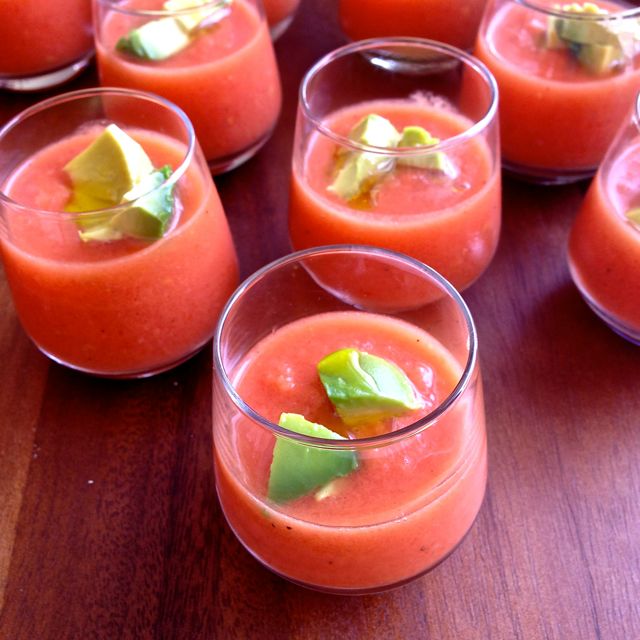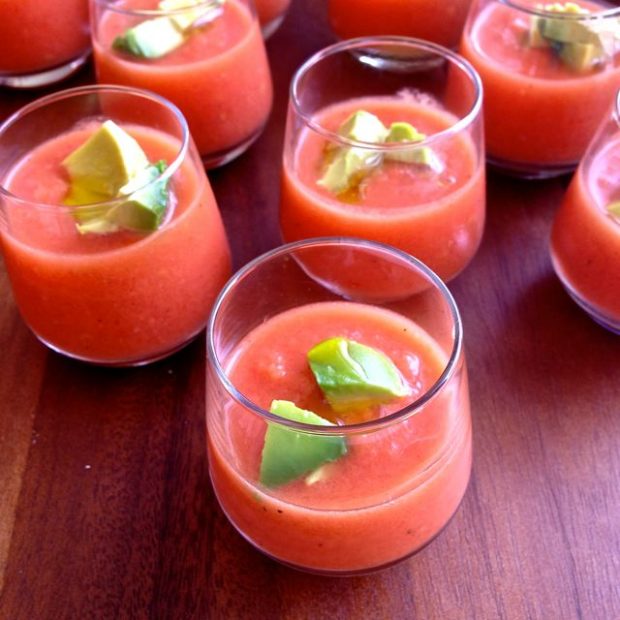 Mini gazpacho cups with avocado and olive oil drizzle, also by Farrah. I could have downed 10 of these!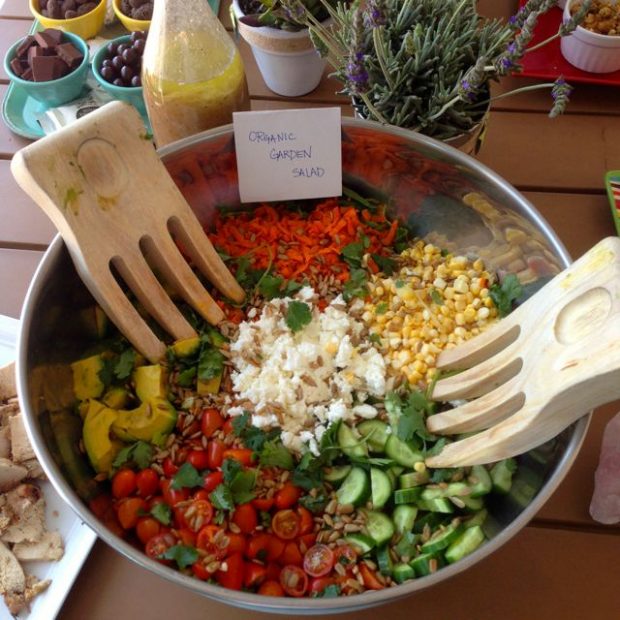 Huge veggie salad that my friend Daina made, entirely of farmer's market ingredients.
(Food) Life is good!