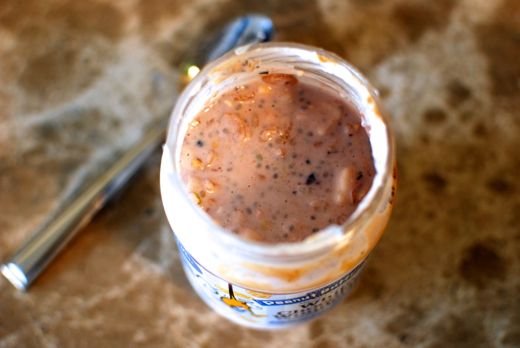 I am one of those people who has to scrape every last morsel of peanut butter out of the jar before opening a new one. So I love making peanut salad dressing or sauce right in the jar, and was excited to find this Overnight Oats in a Jar idea from some other food bloggers. This "oatmeal" isn't hot, but it's every bit as satisfying, and I think creamier and more interesting.  Plus, you make it the night before, so there's no sleepy-eyed morning food prep.
Overnight Oats in a Jar
Ingredients
Empty jar of nut butter
⅓-1/2 cup rolled oats or any other uncooked hot cereal grains
½ cup milk or milk substitute
a few spoonfuls of yogurt
and any combination of the following:
Sliced banana or other chopped fruit
Fresh or frozen berries
Raisins, Craisins, or other dried fruit
Flaked or shredded coconut
Chia seeds, flax seeds, or wheat germ
Honey, maple syrup, or fruit preserves
Instructions
To start you need an almost-empty jar of nut butter
Add the rolled oats, milk and yogurt to the jar
Then add any combination of the ingredients above to the jar, stir and place it in the fridge overnight. In the morning you'll have a creamy cold-version-of-hot cereal to enjoy.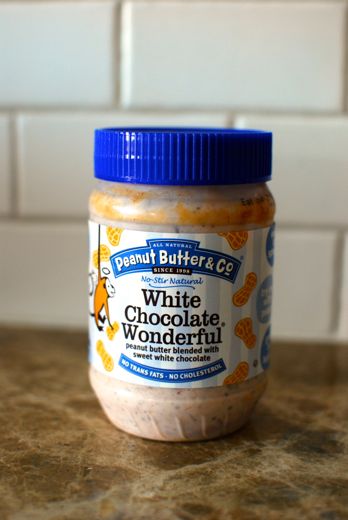 Recently, I've been making overnight oats with 1/3 cup rolled oats and 2 Tbsp Qia, a new cereal made of chia and hemp seeds, buckwheat groats (a gluten-free grain that's unrelated to wheat), almonds, cranberries, and vanilla: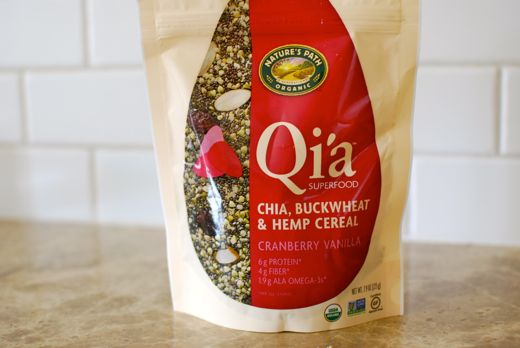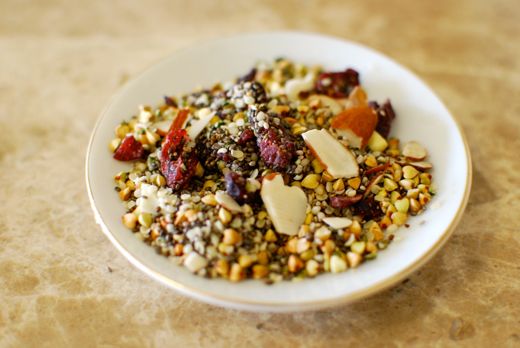 Looks kind of like birdseed but it makes overnight oats even tastier and more nutritious (though not very photo worthy).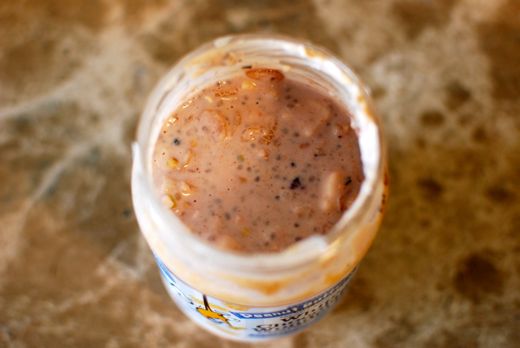 Even the most discerning palates agree 😉