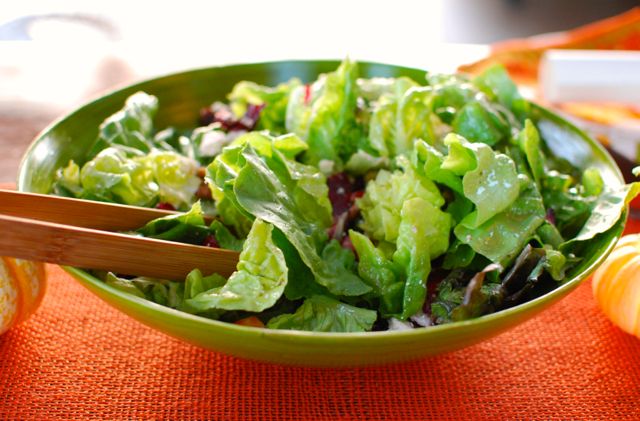 Whenever I'm not eating a holiday meal or treat this month, you'll find me crunching on salad.
Why?
Because eating veggies in between indulgent meals is an easy – and tasty – way to maintain weight during the holiday season.
Thanks to Whole Foods, one of you will be able to go wild on salad ingredients at the Produce Mecca itself!
GIVEAWAY ENDED
Here's how easily you can win:
Leave a comment stating your favorite salad ingredients, and you'll be entered to win a $50 Whole Foods gift card!
Winner will be randomly chosen Wednesday morning, December 18th.
Good luck!
$50 gift card provided by Whole Foods Market