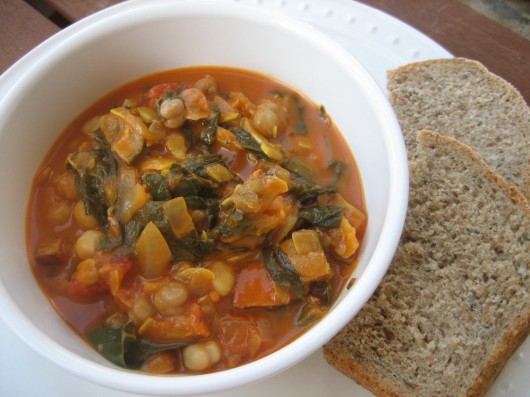 Soups can be a great way to trick yourself into eating healthy.  They're warm, hearty, and satisfying, but if made well, can be just as low-cal (or more) as a salad.  Here are a couple of my favorites:
Chickpea Stew with Chicken Sausage (pictured above).  Quick and easy, this is a staple at my house.
Mushroom Barley Stew, from Bon Appetit.  Add twice the greens for more veggies.
Barley Soup with Greens, Fennel, Lemon and Dill, from Bon Appetit.  This is an amazing soup–such a unique flavor!  I used onions in place of leeks, and a whole bag of these instead of the greens in the recipe: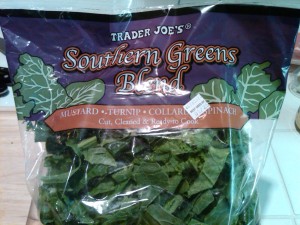 Cream of Mushroom Soup, from Eating Well.  I use quinoa instead of barley here, and just add the quinoa right to the pot, rather than cooking it in a separate pot first.  Just make sure to add a little more water or broth and stir every few minutes, so the grains don't stick to the bottom.
Bon Appetit!  Have a great weekend!