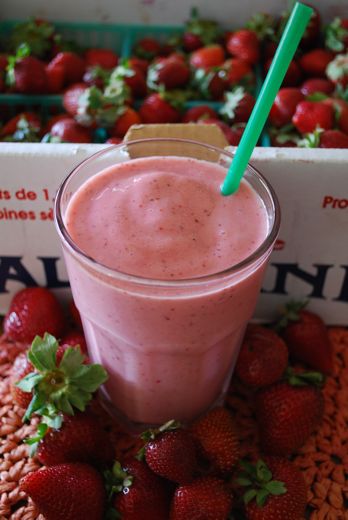 June is one of the best months for sweet, juicy strawberries.  They're perfect for snacking on or using in salads, but I also love blending them into cool, creamy smoothies like this one.  The berries are so sweet you don't need any sweetener in this, just the fruit.  To make your smoothie a full meal, add some chopped nuts or a scoop of granola on top.
Love smoothies?  Here are a bunch more easy, healthy recipes!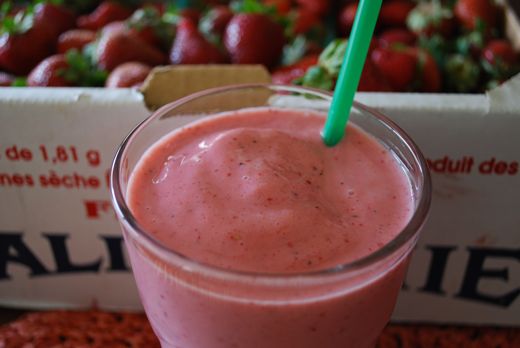 Super Strawberry Smoothie
Ingredients
2 cups Organic Strawberries
1 cup Vanilla Soymilk
1 cup Plain Nonfat Greek Yogurt
1 cup Ice cubes
1 whole Bananas, frozen
1 cup Mango, frozen chunks
Instructions
Add all ingredients except ice cubes to a blender. Blend until smooth. Add a few ice cubes at a time until desired consistency is reached. Pour into a large cup and enjoy!