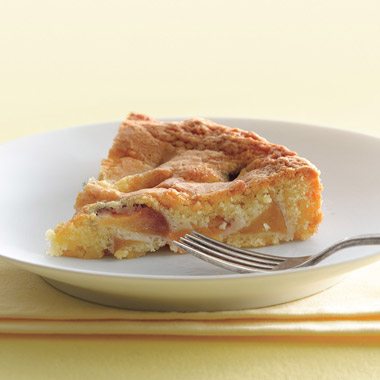 Looking for a twist on traditional Thanksgiving desserts?
My favorite of the moment is Apple Golden Cake which I turned into an apple cake by replacing the nectarines with one thinly sliced Fuji apple (I also reduced the butter to 1/2 a stick, added 1/4 cup plain yogurt, and reduced the sugar to 1/2 cup). Serve with a scoop of vanilla frozen yogurt and a sprinkling of cinnamon.
Here are some other ideas:
Pumpkin Ice Cream Pie  the ginger snap crust is exquisite…and the ice cream makes this treat slide down easily, even when you're really full. (I know you're asking yourself "what kind of nutritionist says that?" –but it's Thanksgiving after all).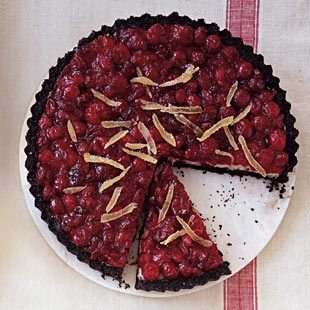 Cranberry Chocolate Tart tangy 'n sweet, this is a fab choice. Use only 3 Tbsp of butter in the crust, and if you want to lighten the filling, use light cream cheese instead of Mascarpone cheese (which will be a little less rich).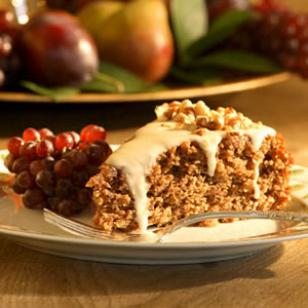 Maple Walnut Cake dates make this cake incredibly moist and sweet. I used 100% whole wheat pastry flour, instead of part all-purpose flour — it's still divine.
Let me know what you try out, and
Enjoy the holiday!