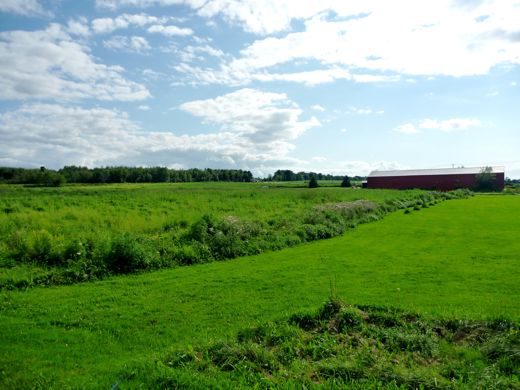 The food movement has been gaining popularity and momentum in recent years.  More and more Americans are starting to pay attention to how they eat, what they buy, and where their food comes from.
Some of this increased awareness has come from the handful of food, nutrition, and agriculture-related documentaries that have been released over the last decade.  These films have not only shed light on the modern food system, but also given people practical tools they can use to make better purchasing and eating decisions in their daily lives.
The following are my favorite food movies in this genre.  They're enlightening and entertaining, and also encourage us to "vote with our dollar" every time we sit down to eat.
1.  Food, Inc. – This Oscar-nominated documentary explores the food industry's detrimental effects on our health and environment.  You'll gain insight and see footage of
2.  Forks Over Knives – In this film, two very accomplished doctors/researchers (who were both raised on dairy farms) show how a plant based diet can prevent and treat many of the lifestyle-related ailments currently faced by a huge percentage of Americans.
3.  The Future of Food – The "Just Label It" petition to label genetically modified foods recently achieved 1 million American signatures.  This 2004 film offers a compelling description of just how harmful genetically modified foods can be for farmers and consumers, and how profitable they are for big agricultural businesses.
4.  Ingredients – This award-winning film shows the contrast between the industrialized food system in America and the growing local food movement.  Chefs, restaurateurs, farmers, and consumers from around the country discuss their methods for shrinking the gap between farm and table.
If you have any favorites that aren't on this list – please add them!