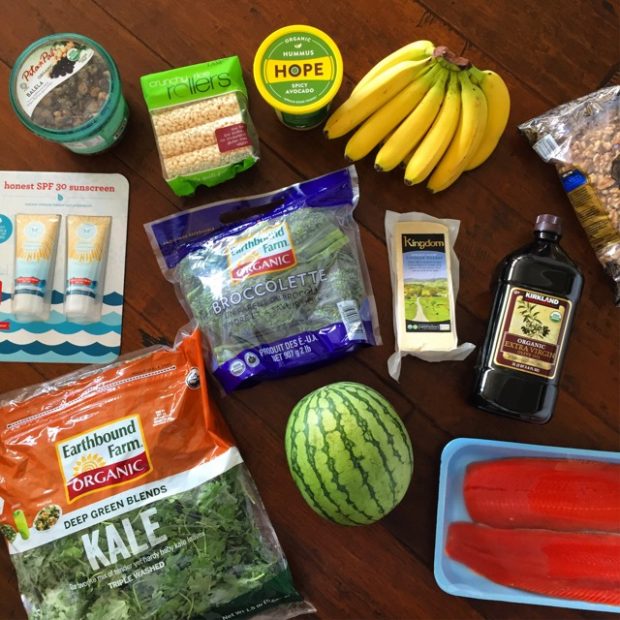 Like many of you, I'm a huge Costco fan.
But I have a feeling you'll agree that it's hard to leave the place without…
spending a ton of money
buying things you don't need
getting tempted by the latest goodie or packaged food
Right?!
So I always head to Costco with a list. A list of mostly healthy, whole-foods items that we eat with frequency. This helps me reduce our  costs, food waste and the number of impulse items I buy.
Here are 20 of the foods I frequently buy at Costco, most of which are available nationwide. Costco also stocks many amazing regional products but I made a point of listing items that are widely sold.
I'd love to hear your own favorites too!