Did you know there are more than 7,500 varieties of apples cultivated around the world?  Really.  7,500!  That means you could eat a different kind of apple everyday for 20 YEARS without ever eating the same one twice!  And to think that most of us usually just pick between Red Delicious and Granny Smith.
This season (and thanks to easy storage, the apple season is looooong), venture outside your Apple Comfort Zone to see what your local farmer's market or grocery store has to offer.  You may find a variety you can't live without.
Just a few of my favorites: Honeycrisp, Black Rome, Ambrosia, Pink Lady, and Gravenstein.  Please share if you have a favorite of your own!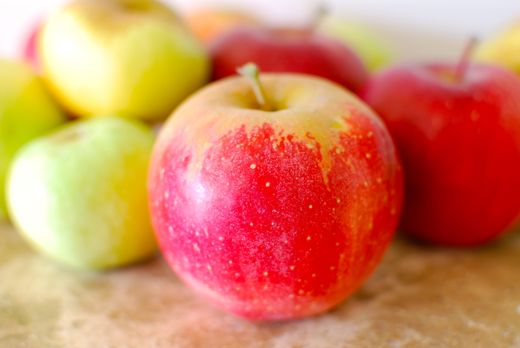 Tip: Since apples are on The Dirty Dozen list, buy organic whenever possible. Apples have one of the highest pesticide residues even after being washed. Yuck.