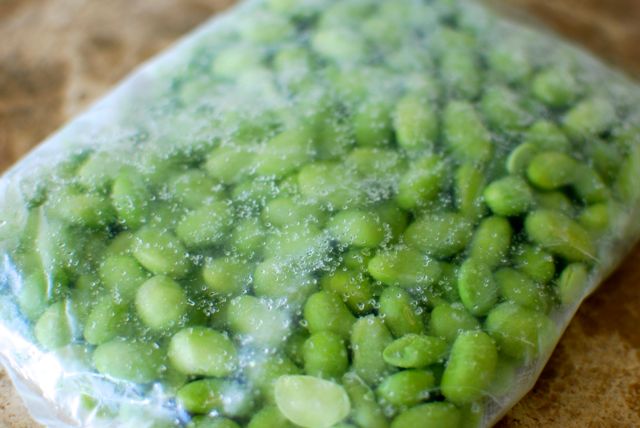 When you buy frozen edamame (soybeans) at the grocery store or order them at a restaurant, you can bet what you're eating came from China, Thailand, or another East Asian country. That's not necessarily bad, but it does mean the beans had to travel an awfully long way to reach your table, and this has economic and environmental consequences.
Unfortunately, it's very hard to find U.S.-grown organic or Non-GMO edamame. More than 85% of soybeans grown in the U.S. are genetically modified, so we consumers don't often have much choice when we shop.
Enter eda-zen edamame!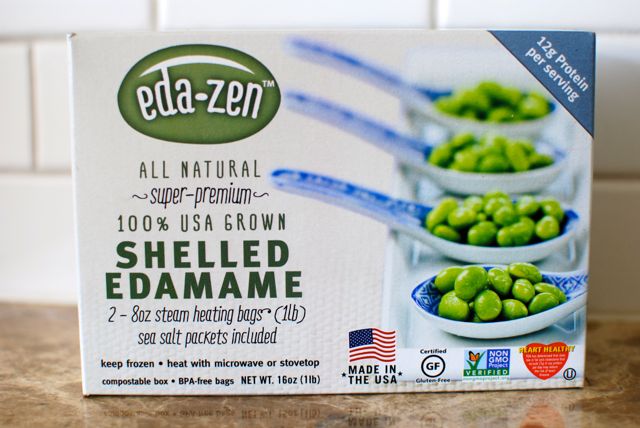 These frozen, shelled beans are U.S.-grown and Non-GMO Verified. They taste amazing, since the rich soil they're grown in lends an even sweeter flavor than imported soybeans have.
The beans come cooked, which I appreciate since I'm usually preparing food in a hurry. You just microwave the beans in their BPA-free bag then sprinkle on a little sea salt (included) if you like your edamame salty.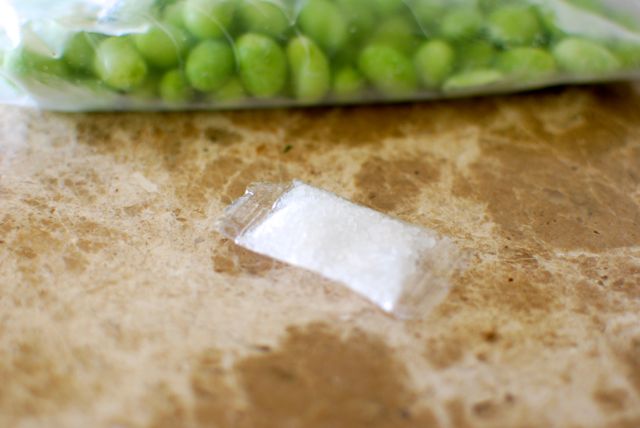 Edamame are one of my go-to protein foods for Lucy's lunchbox, so I was happy to find this Non-GMO Verified option.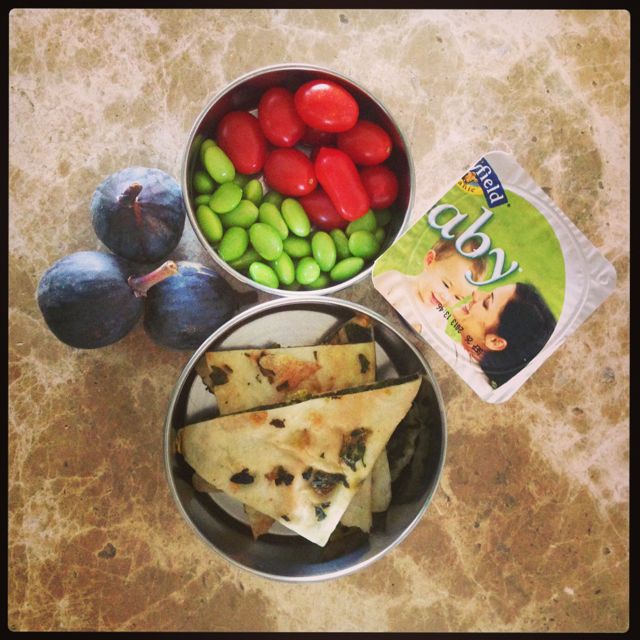 I've heard American Sweet Bean Co. beans are also delicious and Non-GMO, but I've never seen or tried them.
Note: This is not a sponsored post. I just really like eda-zen and wanted to share this edamame option with you.