Have a sweet tooth? Me too. And I'm a big fan of allowing yourself a little indulgence everyday, even when you're trying to lose weight or "be good." Doing so helps prevent binging on junk after periods of deprivation, and just makes life more enjoyable.
Below are a few of my favorite sweet treats – all under 150 calories!
Stonyfield Greek yogurt in Caramel – Decadent, but just 140 calories + a whopping 13 grams of protein.
Banana "Soft Serve" – just one ingredient (unless you add a sprinkle of chocolate shavings-yum!)
479 Sea Salt Caramel Popcorn – Heaven. And conveniently packed in an individual serving so you can't overdo it!
Unreal Chocolate Peanut Candies (15 pieces = 150 calories) – kind of like Peanut M&M's, but without all the junk (no artificial colors, flavors, or corn syrup, and they're non-GMO).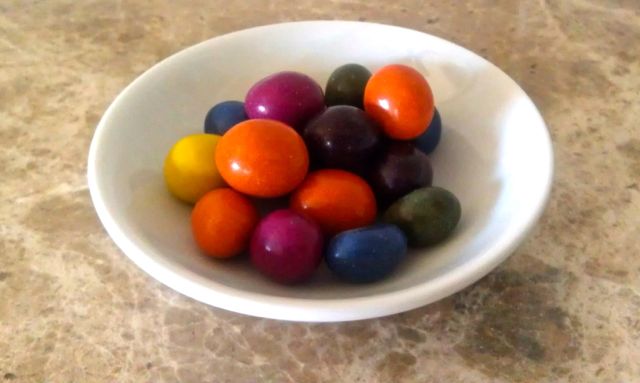 Rice Pudding with Cinnamon – This dense and creamy pudding tastes so rich that just a little goes a long way. 1/3 cup + a sprinkle of cinnamon and a few golden raisins (or chocolate chips if you prefer) is truly satisfying.