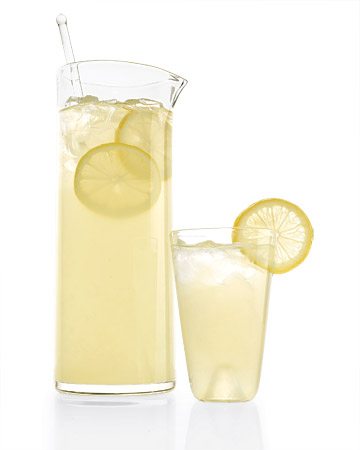 Detox diets, cleanses, juice fasts…they're all the rage!  But do they work?  Unfortunately, no.  And they can actually cause more harm than good.  Here are five reasons why you're better off just sticking with moderation:
1.  You already have a built-in detox system. Your liver, kidneys, lungs, and skin work diligently everyday to prevent toxins and other harmful particles from settling into your body tissue.  What you eat and drink is definitely important for long-term health, but skipping meals, drinking homemade elixirs, or juicing your food won't aid these organs in their efforts to "cleanse" your body.
2.  Diarrhea is not a sign of internal cleanliness. Many people believe that if they can rid their body of recent indulgences via "flushing," their body becomes a clean slate.  But this isn't how it works.  The only thing diarrhea will do is eliminate the stored vitamins, minerals, and beneficial bacteria that live in the gut and help body systems function properly. (Not to mention cause extreme discomfort and excessive time spent in the bathroom).
3.  You'll gain any weight you lose back, and probably more. If you lose weight on a cleanse or fast, it's due to severe calorie restriction.  When you start eating normally again, you'll regain the weight.  And because your body is confused by the drastic changes in intake, your metabolism may change, making future weight loss and maintenance more difficult to achieve.
4.  It's hard to function on a cleanse. If you're only eating 500 calories a day, you'll be very low on energy.  Exercise is nearly impossible and even everyday tasks are hard to complete on this little food intake.  Note: some people do report that they have more energy or "feel great" during the first few days of a cleanse, but this is probably because they're off alcohol and caffeine, are well hydrated, and were eating so badly before that the body is welcoming a change of any sort.  But it won't last.
5. Cleanses aren't sustainable. Whenever you make a dietary change, it should be one that you would feel good about sustaining long-term.  That's how healthy habits are established, and how they help you achieve good overall health.  Cleanses are so extreme that there's really no chance you could (or should) maintain one for very long.  So better to take more moderate actions to clean up your diet; not only will you have more success with weight loss, but you'll also enjoy your life more!
**image above from this site**