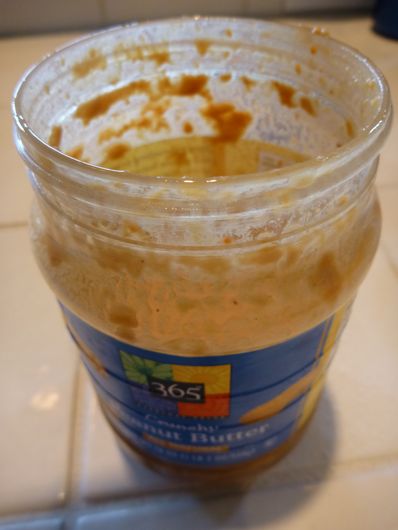 When the only peanut butter you have is the little clumps stuck to the inside of the jar, it's time to make Asian Peanut Dressing.
Asian Peanut Dressing
Ingredients
1 almost empty peanut butter jar
a few Tbsp rice vinegar
a few dashes soy sauce
1 Tbsp minced fresh ginger (pinch of dried will do, as will leaving it out)
squeeze of lime (if you have it)
drizzle of sesame oil, or if you don't have it, canola oil
1-2 Tbsp honey, maple syrup, or sugar
Instructions
Add ingredients to your peanut butter container and shake!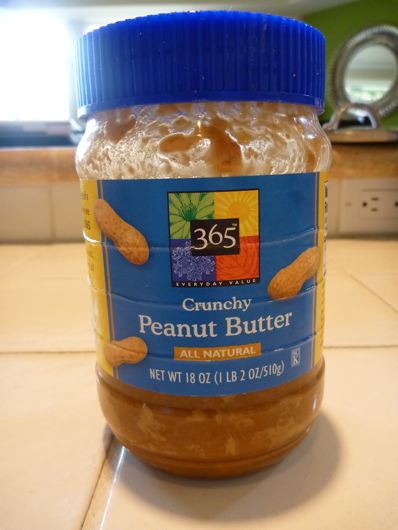 Then pour over a mixture of Asian-ish veggies such as:
shredded cabbage and/or carrots
thinly sliced cucumbers, bell peppers, snap peas, snow peas, green onions
fresh mint, cilantro, or basil leaves (or all of these)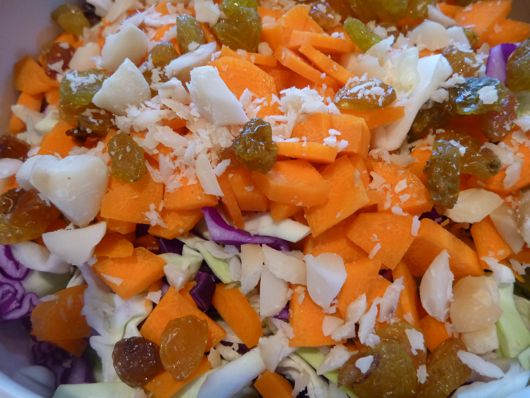 And add any or all of these on top for extra flavor:
mandarin orange segments, canned or fresh
chopped peanuts, macadamia nuts, or almonds
toasted sesame seeds
golden raisins
And you've got yourself an Asian Slaw with Homemade Peanut Dressing.  Yum!