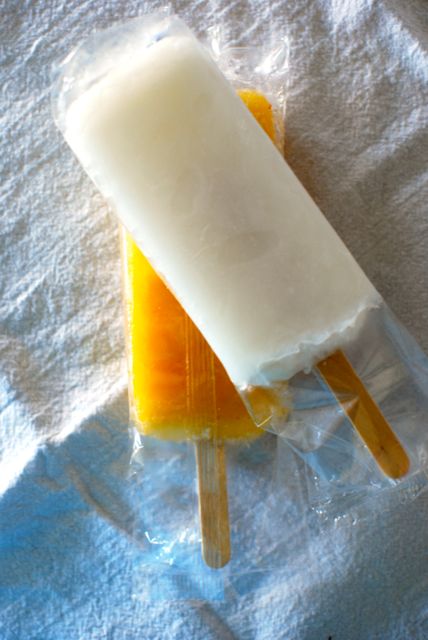 I rarely motivate to make my own popsicles, but of course want to know that the ones we buy are free of junk.
Below are the criteria I use for buying frozen bars, as well as some of my favorite kinds and where to find them.
How to Pick Out a Junk-Free Popsicle
Read the ingredients list. A must.
Buy popsicles at a natural grocery store (Whole Foods, Sprouts, Wild Oats, etc). These stores refuse to sell products with many of the additives you'll want to avoid.
For a fruit juice-based popsicle, look for bars under 100 calories (except for coconut since the fat in coconut adds calories). More than 100 calories means excess sugar or too large of a portion size.
Popsicle Ingredients to Avoid
Artificial colors – Red #40, Yellow #5, Blue #1, etc. More on this here.
Artificial flavors
High Fructose Corn Syrup. Always genetically modified, and there's just no reason to eat it anymore.
Caramel Color
Carageenan (not a total deal-breaker for me, but I prefer to avoid it for these reasons)
Popsicle Brands I Recommend
FrutStix and FrutStix Organic – I opt for the organic version when available, especially for fruits on The Dirty Dozen list.
Jolly Llama Sorbet Pops
Julie's Organic Sorbet Bars and Frozen Yogurt Bars
Whole Foods Organic Fruit Bars (these may have carageenan but still an ok choice)
Trader Joe's Fruit Bars (also have carageenan but decent choice) – organic if possible
For kids (and for myself!) I also love freezing yogurt tubes as "popsicles." They taste every bit as delicious and offer more nutritional value than regular fruit popsicles.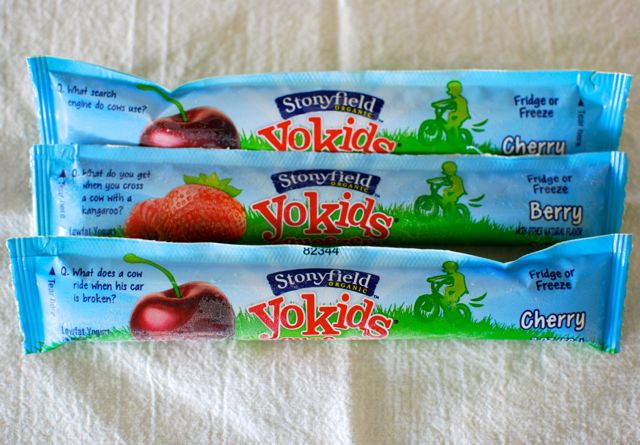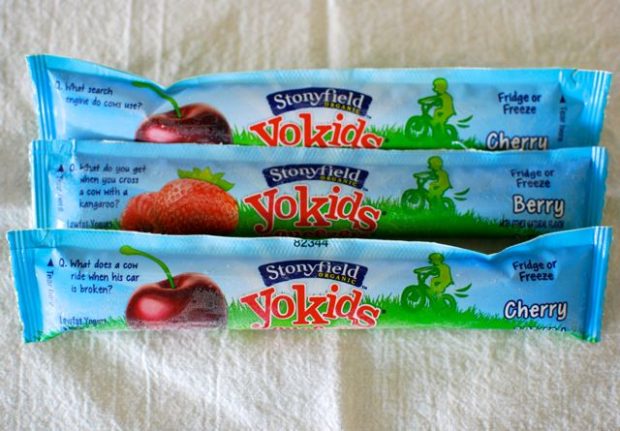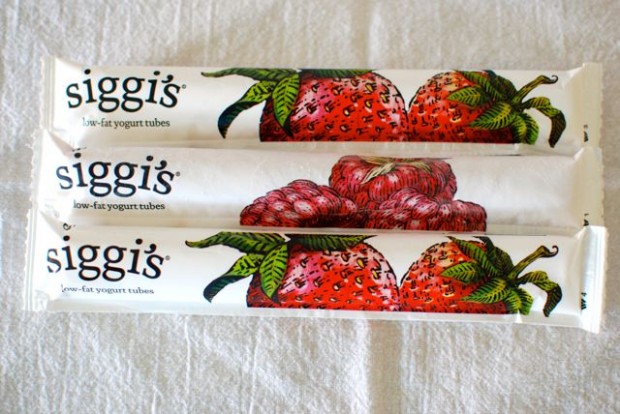 Lifeway Kefir also makes frozen kefir tubes that Lucy loves.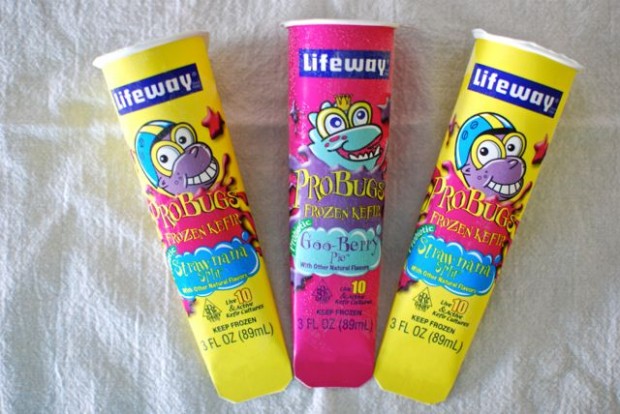 Any other popsicle brands you love that I missed? I'd love to hear your family's favorites!