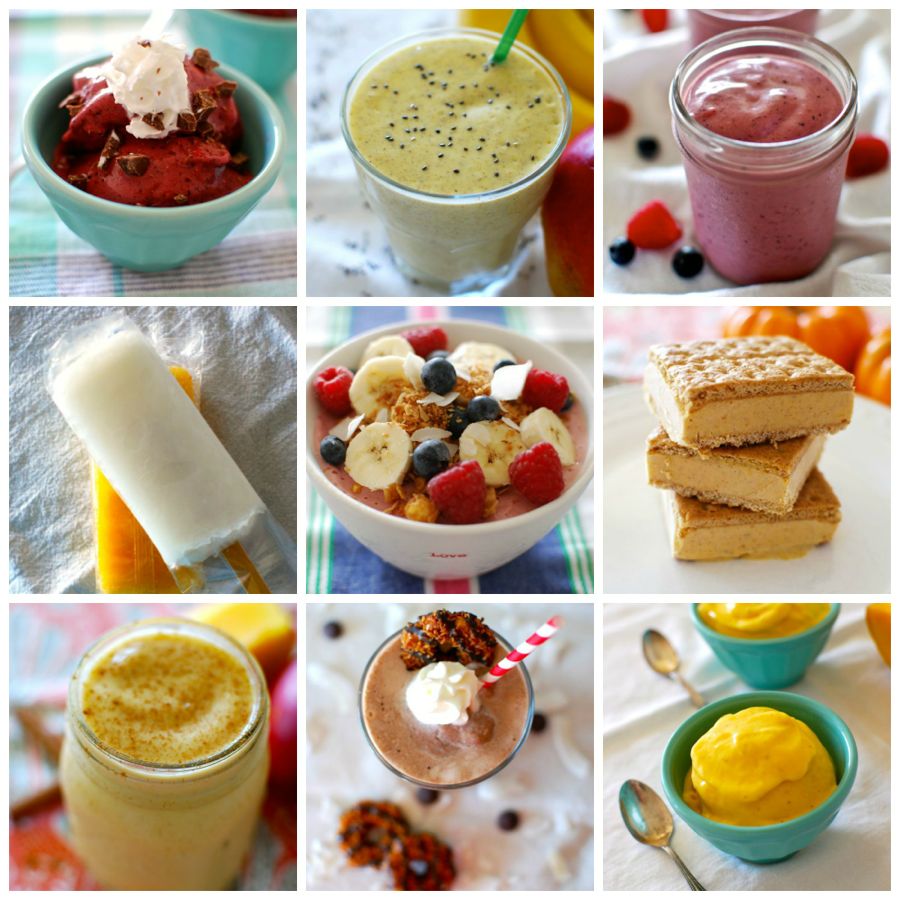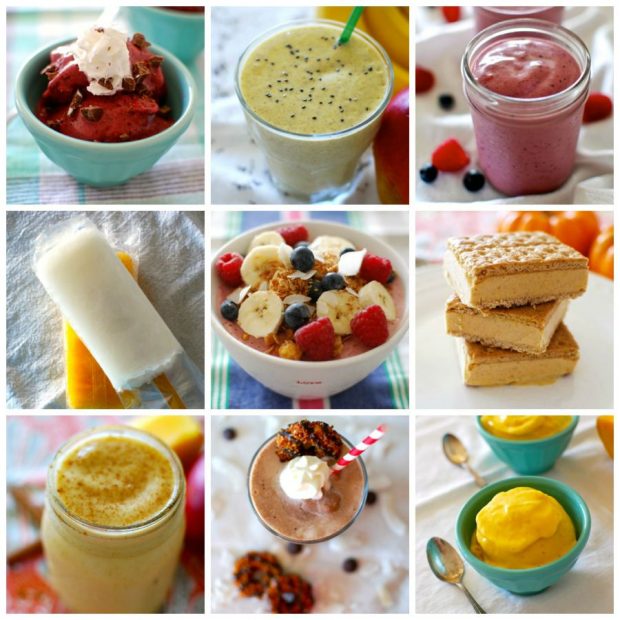 This post marks the beginning of a whole month of frozen treats! All month long I'll be featuring healthy frozen desserts, smoothies, ice cream, frozen yogurt, and more – so stay tuned for a summer of refreshments like this Frozen Chai Tea Latte!
You know those afternoons where you need a little pick-me-up, but want it to be at least kind of healthy and not keep you up all night?
I have those all the time.
A frozen chai tea latte is my favorite solution.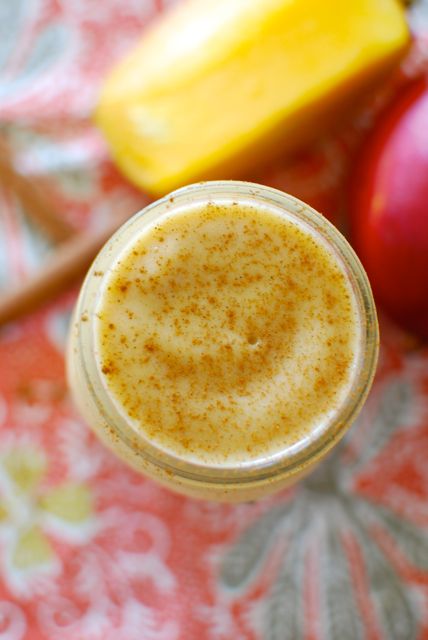 This frothy, creamy, icy drink – which tastes like Chai tea + a mango lassi (traditional Indian mango-yogurt smoothie) in one – is super refreshing as well as energizing. It would also make a tasty light breakfast.
You can easily make this drink vegan by replacing the powdered milk with powdered soy milk, or with coconut yogurt.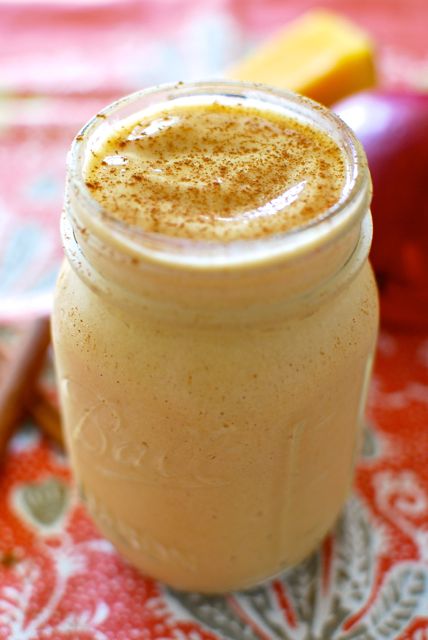 Iced Blended Chai Latte
A refreshing afternoon pick-me-up, reminiscent of both a Chai tea and Mango Lassi.
Ingredients
10 oz strong-brewed Chai tea (made with 2 teabags + 8oz boiling water), cooled to room temp
½ cup light coconut milk
3 Tbsp powdered nonfat milk
3 Tbsp honey
1 tsp cinnamon
⅛ tsp cloves
1 cup frozen mango chunks
2-3 cups ice cubes
Instructions
Place first 6 ingredients in a blender and pulse until combined.
Add frozen mango and ice and blend on high until mixture is smooth and creamy.
Garnish with a sprinkle of cinnamon.
Notes
Add more or less ice/mango depending on how thick you like your drinks. I like them thick and frothy! To make this dairy-free, use powdered soy milk or ½ cup coconut yogurt in place of the powdered milk.