These are my ideal summer snack – frozen banana bites stuffed with peanut butter and dipped in chocolate!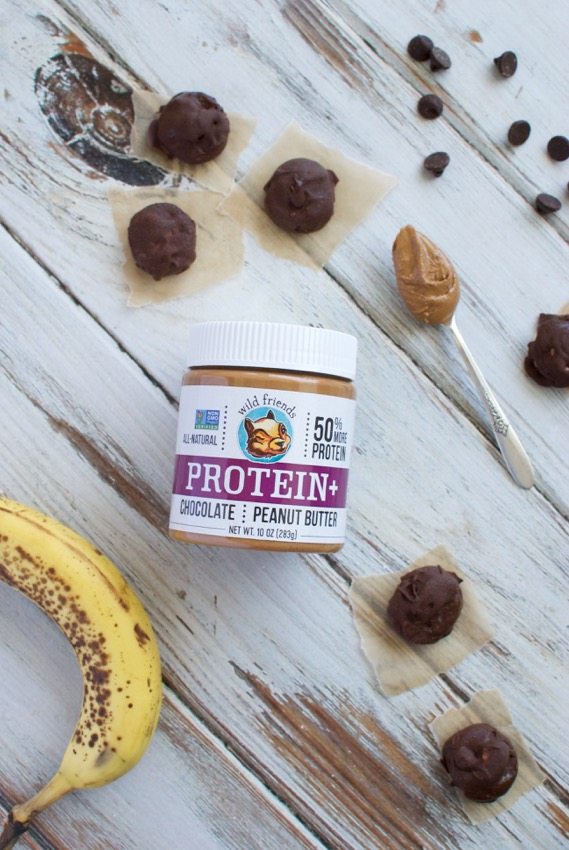 Chocolate. Peanut Butter. Banana.
Does a person really need anything else in life?
Nope.
And since I am fairly certain you agree with me, I am beyond excited to share this ridiculously easy frozen treat recipe that I recently created for Wild Friends. Not only do these frozen Chocolate Peanut Butter Banana Bites one of the world's best flavor combos, but they're also an ideal summertime dessert, snack, or breakfast (on those days it's just too hot to eat normal meals).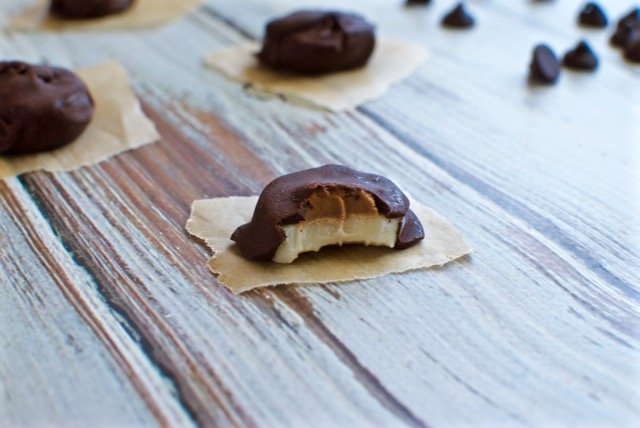 If you aren't familiar with Wild Friends, I'm excited for you to get to know them – because their nut butters are stellar. I met the founders, Erika and Keely, back in 2011 when they were still in COLLEGE (talk about having your act together!) and on a mission to revolutionize the nut butter aisle with their unique and tasty flavors. They're seriously the most likable young ladies you'll ever meet, and it's been so fun to watch their brand grow and to see more and more of my friends noshing on their nut butters 🙂
But back to these banana bites.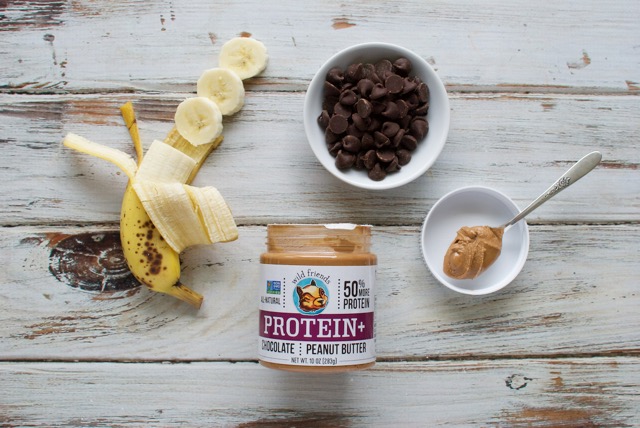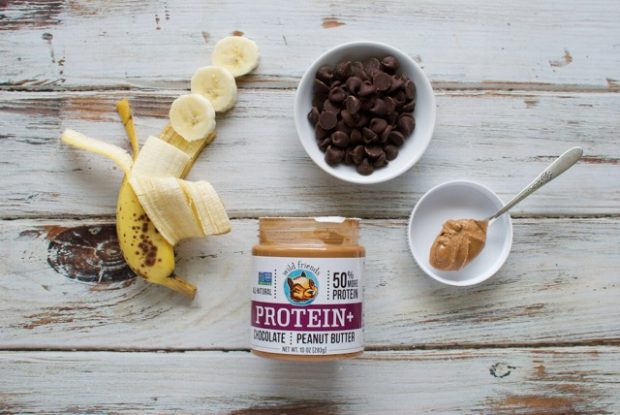 Just four ingredients and a freezer is all you need to make a big batch, which you can keep on-hand for whenever you need a bite-sized frozen treat (or seven).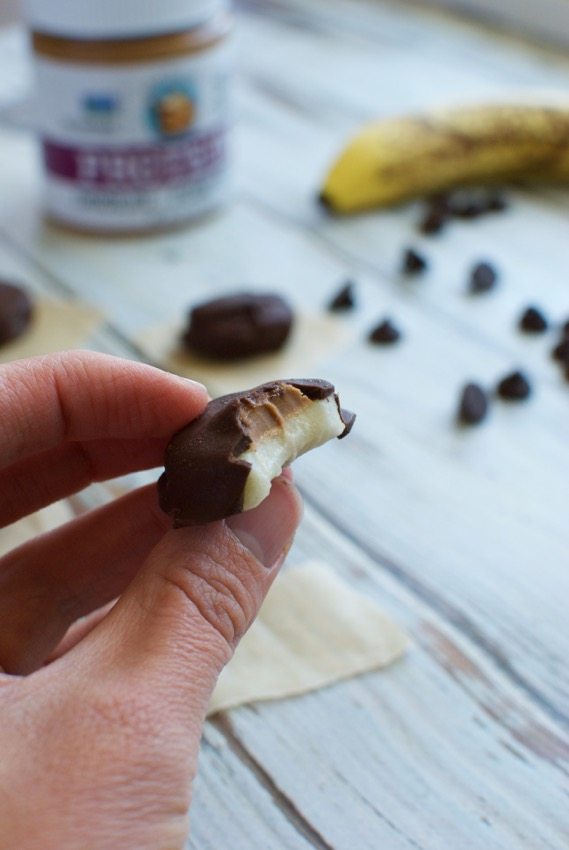 You can make these with any nut or seed butter you like, but my favorite version is with the Wild Friends Chocolate Protein + Peanut Butter, because it's just a little chocolatey and barely sweet, so it pairs perfectly with the banana and chocolate coating.
No matter how you choose to enjoy these, I can almost guarantee they'll become one of your favorite summer snacks. I've made these three times in the last two weeks, and they've disappeared in one day each time!

Chocolate Peanut Butter Banana Bites
The perfect bite-sized frozen treat for summer!
Instructions
Place sliced bananas on a parchment-lined baking sheet or platter. Freeze for about 30 minutes (or can be frozen overnight).
Remove from freezer and place a small dollop of the peanut butter on top of each banana slice. Return to the freezer and freeze another 45 minutes.
Before removing bananas from the freezer, place the chocolate chips and coconut oil in a microwavable bowl and microwave for 30 seconds. Stir vigorously then microwave up to another 30 seconds (no longer, or the chocolate may seize up) or until chocolate is melted and shiny.
Dip one banana bite at a time into the chocolate, then place back on the baking sheet. If chocolate becomes too thick, stir in 1-2 tsp of milk to thin out a bit.
Return the bananas to the freezer and freeze another 5-10 minutes.
Store any extras in a Ziploc bag or airtight container in the freezer for up to 2 weeks.
This post is sponsored by Wild Friends, a brand I've loved for almost five years and feel so lucky to support. As always, all thoughts, opinions, and recipes are my own. Thank you for reading and supporting the brands that make my blog possible.