In the contest between milk and milk alternatives, I almost always choose the dairy. But sometimes it's fun to explore and cook with different milk alternatives since they offer so many different flavors and consistencies.
Most recently, I've been excited about Chocolate Hazelnut Milk, which tastes like a beverage form of Nutella – yum!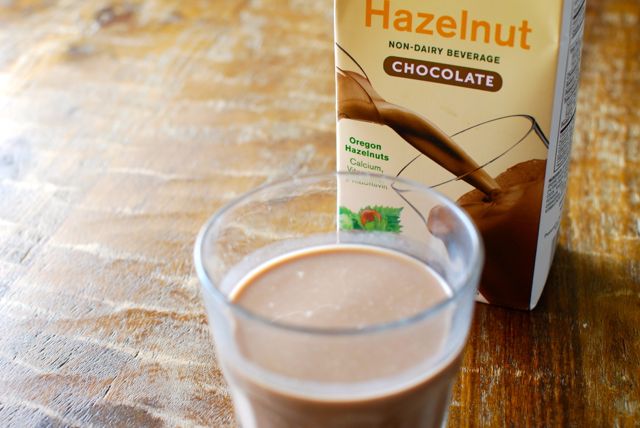 It's great right out of the carton, but when added to a smoothie (or used for chia seed pudding), chocolate hazelnut milk is even more of a treat!
You can really blend this with anything and it will taste good, but here's how I made a super chocolatey (and still healthy) smoothie the other day.
Chocolate Hazelnut Smoothie
Ingredients
1 cup Pacific Foods Chocolate Hazelnut Milk
½ cup plain yogurt
1 Tbsp cocoa powder
1 frozen banana, broken into chunks
1 cup frozen strawberries
Instructions
Place all ingredients in a blender.
Blend - or pulse - until mixture is smooth, adding a few ice cubes if you want the smoothie to be thicker.
Pour into a cup and serve.