One of my favorite appetizers of all time are these little herbed goat cheese balls, served with crunchy crostini. The balls take a small amount of effort to prepare, but they make a great presentation and are so worth the time spent in the kitchen. Plus, they're impossible to mess up!
Here's how to make them.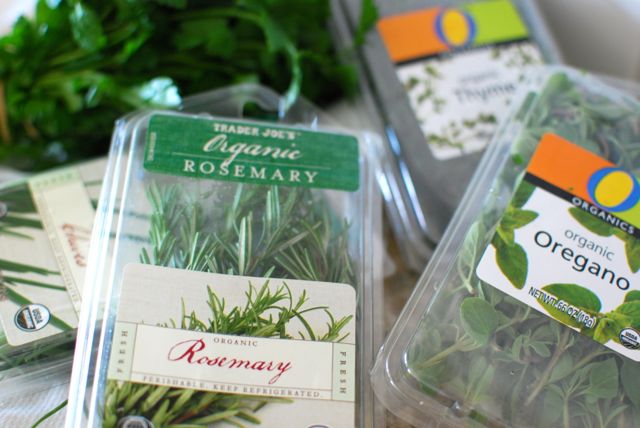 You'll need 4-5 fresh herbs: 2-3 leafy ones like Italian parsley, basil, mint (even arugula, baby kale or spinach work great) – plus two more potent herbs like thyme, oregano and rosemary (use these more sparingly).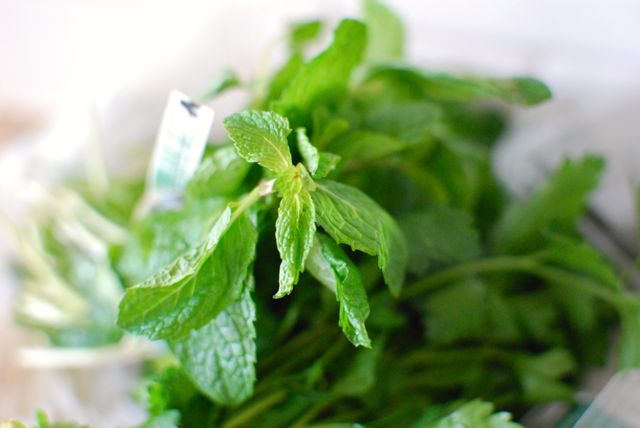 Chop the herbs up really well and place in a shallow bowl or on a plate, along with the zest of 1 lemon and some fresh ground pepper.
Leave an 8-12 oz long of goat cheese out at room temperature while you're chopping the herbs. When it's moderately soft, roll small chunks of goat cheese into bite-sized balls, then roll each ball around in the bowl of fresh herbs.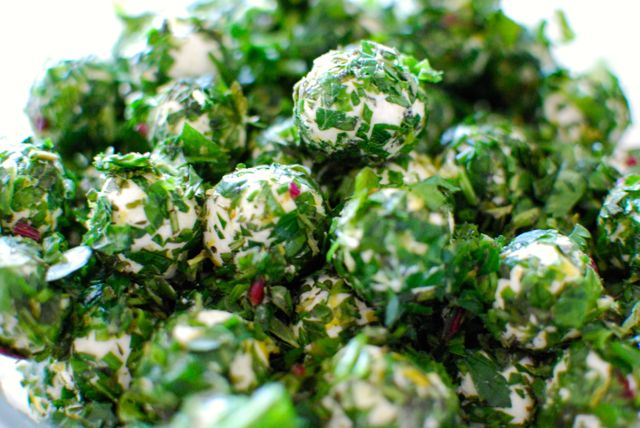 Assemble goat cheese balls in a pyramid or little pile, surrounded by crackers or toasted baguette slices (crostini) for serving.
The perfect holiday – or anytime – appetizer.
Enjoy!
Recipe adapted from Giada de Laurentiis, via an old episode of Everyday Italian.