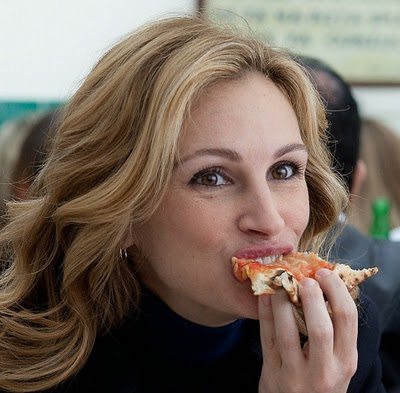 I don't know about you, but the thing I liked most about the book "Eat Pray Love" was the pizza.  With each page, my desire to hop a plane to Naples just to sink my teeth into a thin, tomato-y, cheesy slice got a little stronger.  I can only imagine what the movie – which comes out today – would do to me.
Since most of us can't immediately indulge in our craving to fly to Italy for pizza, here are a few ways you can satisfy your appetite at home…perhaps with some friends, before or after seeing the movie.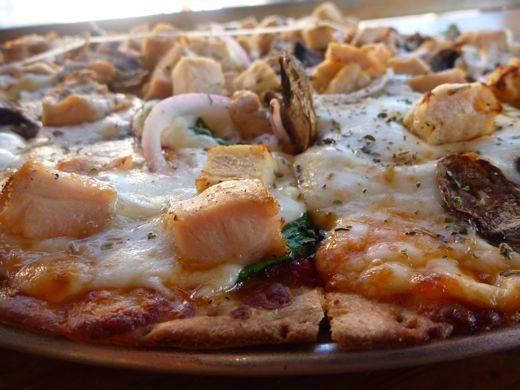 Serve alongside a salad like the one below, or this one.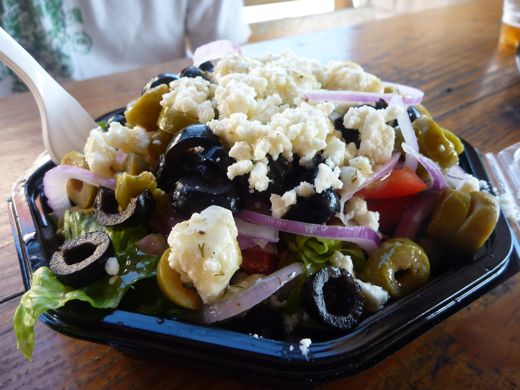 Want to serve a variety of pizzas at your pizza party?  Add one of these into the mix:
Asparagus and Prosciutto Pizza
Chicken & Mushroom Pizza with Fresh Spinach and Red Onion
Ingredients
1 ball pizza dough, either store-bought or homemade
¼ cup marinara sauce
1 chicken breast, diced
8 large mushrooms, thinly sliced
½ small red onion, thinly sliced
handful fresh baby spinach leaves
handful fresh basil leaves
8 oz mozzarella cheese, shredded
¼ cup Mozzarella cheese
pinch of dried oregano
Instructions
Preheat oven to 500. Pour 1 Tbsp olive oil onto a baking sheet and rub around with your fingers. Roll pizza dough out with a rolling pin or your fingers until it's an even thin layer that fits on the baking sheet. Poke dough all over with a fork (to prevent air bubbles), then spread tomato sauce all around dough.
Layer the toppings all over the pizza, starting with the spinach and basil leaves, and ending with the cheese. Bake for 10-12 minutes or until cheese is bubbly and browned on top. Let cool 2-3 minutes, then sprinkle with dried oregano and slice.