A healthy, fall-inspired pumpkin pie smoothie that's high in protein and will sustain you until the next meal.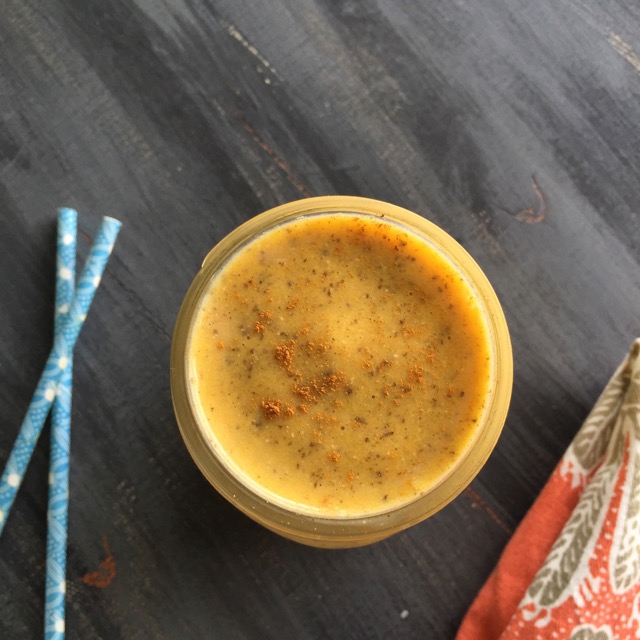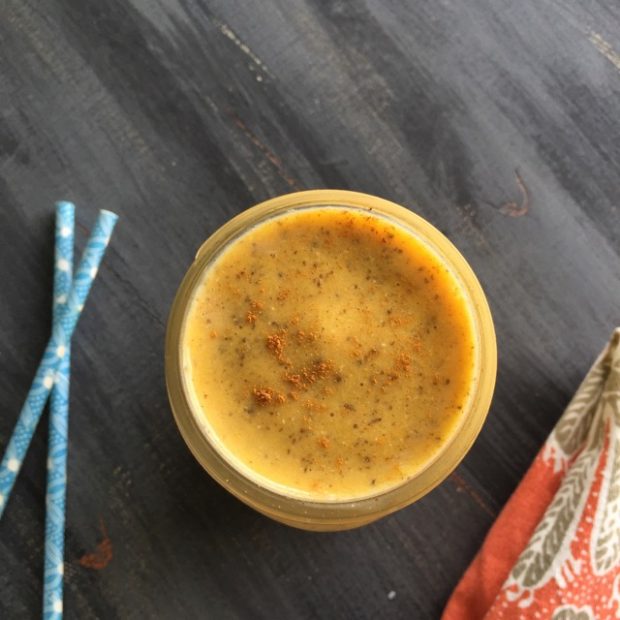 What do you do when it's fall but still 90 degrees outside?
Make a pumpkin smoothie!
In an effort to enjoy some fall flavors without overheating, I've been turning everything from squash to apples to pumpkin into frozen treats. Though I'd love a hot Pumpkin Spice Latte one of these days, it's been a pretty delicious fall so far.
This particular Pumpkin Pie Smoothie came about when I was in a rush to get out the door and hadn't yet had breakfast. I wanted something that would sustain me for a few hours, but I didn't have my staple smoothie ingredients on-hand. I didn't expect that just four ingredients – one of which is my favorite real protein drink: Organic Balance – would lead to such a tasty smoothie!
Since then, I've also made this smoothie with 1 Tbsp chia seeds – which is even more nutritious and adds a great smooth texture.
If the weather has cooled off where you are, make this smoothie alongside a warm cup of tea and cuddle up with a blanket. (And send some of your weather my way please…that sounds so cozy!)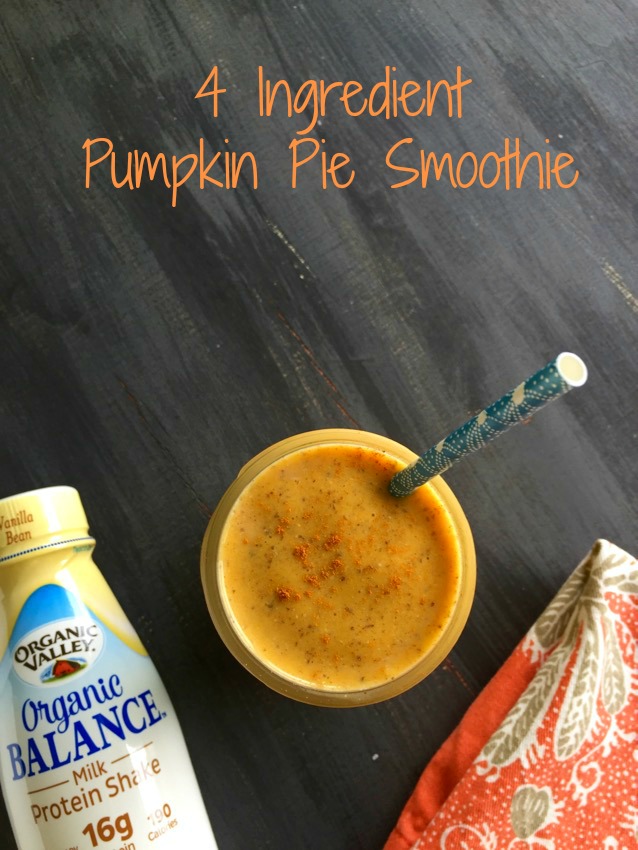 Four Ingredient Pumpkin Pie Smoothie
A healthy, fall-inspired meal on-the-go that's high in protein and will sustain you until the next meal.
Ingredients
1 Organic Balance Milk Protein Shake in Vanilla (11 oz)
½ cup canned pumpkin
¾ cup frozen mango chunks
1 tsp pumpkin pie spice
Ice cubes to taste
Instructions
Combine the Organic Balance, pumpkin, mango chunks, pumpkin pie spice and 4-5 ice cubes in a blender.
Blend until smooth. Add more ice cubes if desired.