In the past, you've probably eaten green cupcakes, guzzled green beer, or slurped down a Shamrock Shake to celebrate St. Patrick's Day. But with so many delicious naturally green foods in the world, why not make a festive meal featuring these instead?  After all we've learned lately about the potential dangers of food dyes, it makes a lot of sense to feature some good-for-you green foods on St. Patrick's Day.  Here are some ideas:
Cucumbers: Simply slice English or Hothouse cucumbers and soak them in a vinaigrette made of rice vinegar, sesame oil, sugar, salt, and pepper.  Sprinkle in sesame seeds or add chopped fresh mint if you want.  If you want a little more color, make these Greek Salad Cups.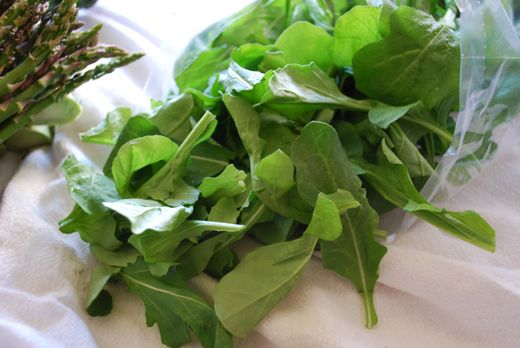 Arugula: This peppery green is perfect for a simple salad.  Toss it with lemon juice, olive oil, salt, pepper, then sprinkle on toasted Pepitas or any other nut.  Add some shavings of Parmesan or Pecorino cheese if desired.  Or, make this arugula salad with strawberries and edible flowers.
Asparagus: My favorite way to eat this spring veggie is simply roasted.  But if you want to turn it into a main dish, try it as a bed for fried eggs, or in this easy pizza with prosciutto and pine nuts.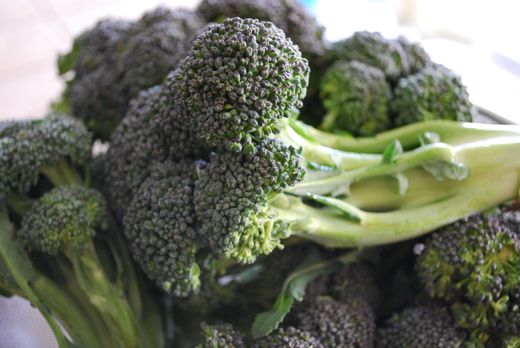 Broccoli: I'm currently obsessed with making this pasta recipe, but broccoli is also a stellar side dish, especially when sauteed with a little garlic and lemon.  You can also use it for an easy green soup: just add florets to near-boiling broth with a couple of peeled and chopped potatoes. Cook a few minutes, then puree with an immersion blender.  Or make one of these green soups.