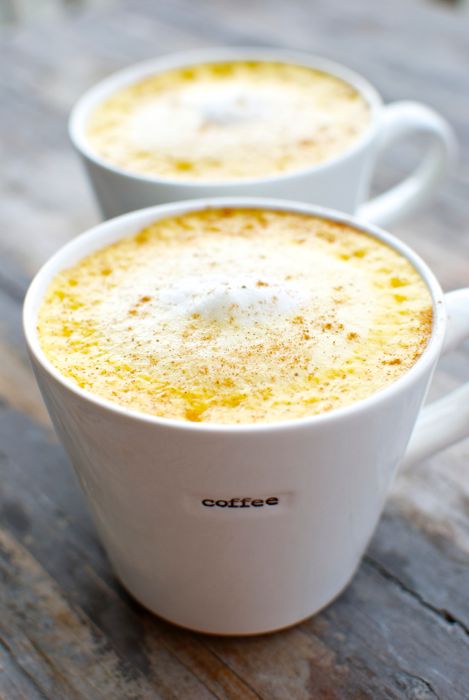 Even on semi-cool mornings during the fall, I wake up craving a Starbucks holiday drink.  The eggnog latte is my favorite, but I would also never turn down a pumpkin spice or gingerbread latte, nor a peppermint mocha.  Mmmm.
Unfortunately, the calories and cost of these drinks take a hefty toll on both the wallet and the waistline. So this season, I've decided to make my own versions at home.  This morning was my first attempt at a pumpkin spice latte, and if I do say so myself, it was GOOD.  It was also easy (no fancy equipment needed),  lower in calories & sugar, and made with real pumpkin, not a fake flavored syrup. Here's how you can do it too.
Homemade Pumpkin Spice Latte
Ingredients
1 pinch Cinnamon
1 pinch Ground Nutmeg
2 tablespoons Canned Pumpkin
½ cup 1% Milk
¼ teaspoon Vanilla Extract
2 teaspoons Sugar
6-8 ounces hot brewed coffee
Instructions
Add the vanilla and the sugar to the hot coffee and stir to combine.
Whisk together the pumpkin, milk and spices until well-combined, then pour into the coffee and stir everything together.
Use an aerolatte milk frother to make the whole thing frothy, then enjoy!