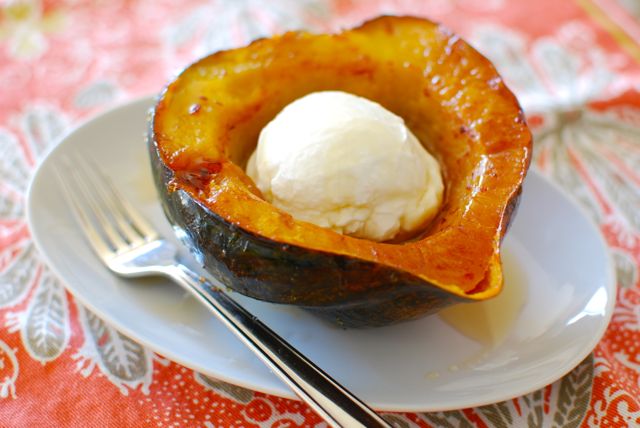 I love squash. Not only because it tastes good, but because it is so easy to make and SO versatile.
My favorite ways to cook squash are simply roasted with salt & olive oil, or pureed and added to cheesy pasta sauces.
But recently I've been experimenting a little, and the results have been delicious!
This sweet & spicy acorn squash recipe is one of my latest creations. The cooked squash is tangy and spicy from the orange-chipotle glaze, but these flavors balance perfectly with the creamy yogurt and sweet maple syrup.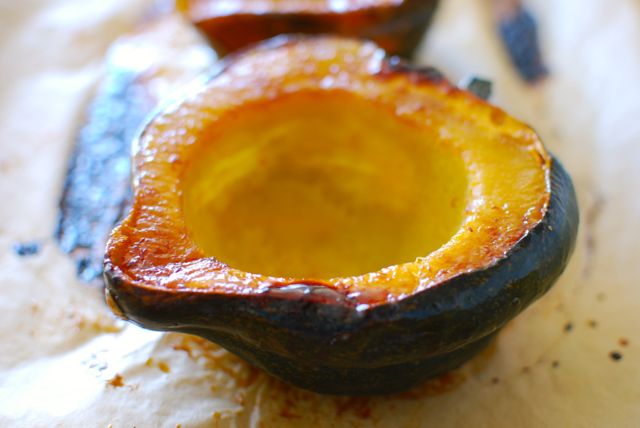 For the chipotle orange glaze, I used this Olo chipotle paste in a tube, which is awesome because it lasts forever and you can use as much or as little as you want. But you can also use canned chipotle peppers if you can't find Olo in your store.
Feel free to use any Greek yogurt here, but as always I recommend choosing organic in order to avoid toxic pesticides, artificial growth hormones and GMOs.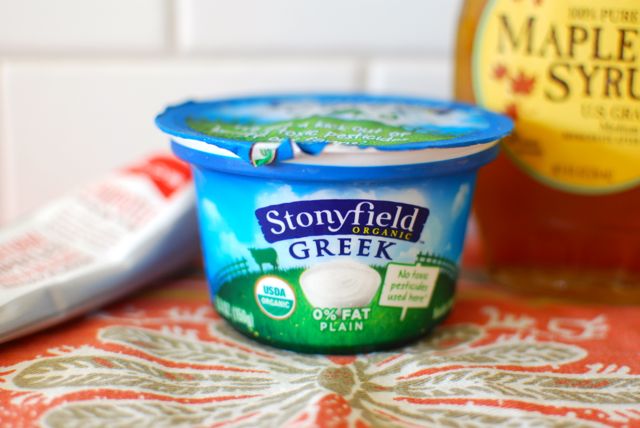 Enjoy!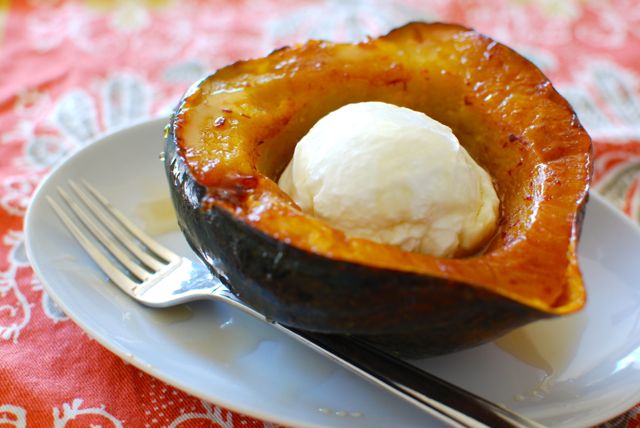 Maple Chipotle Acorn Squash
The perfect way to enjoy squash on a cool autumn evening. Also great side dish idea for Thanksgiving!
Ingredients
1 acorn squash, cut in half and seeds removed
½ cup orange juice
2 tsp chipotle paste, or 1 small chipotle pepper in adobo sauce, chopped
2 Tbsp maple syrup
6 oz Stonyfield plain organic Greek yogurt
½ tsp salt
Instructions
Preheat oven to 400 degrees.
Rub the flesh of each squash half with olive oil and sprinkle with the salt. Place squash face down on a foil or parchment-lined baking sheet and bake for ~20 minutes.
Meanwhile, in a small sauce-pan, combine orange juice and chipotle and cook over medium heat, stirring occasionally, until liquid has reduced by half. Mixture should be about the consistency of maple syrup. Remove from heat and set aside.
After 20 minutes, remove squash from oven and paint the flesh-side with the orange-chipotle glaze. Place flesh-side down once again, and return to oven for another 10 minutes or until squash is tender.
Whisk together the yogurt and maple syrup.
When squash has finished cooking, remove from oven and let cool 5 min face-up.
Scoop half the yogurt into each squash half and serve, with more of the orange-chipotle glaze drizzled on top.
Notes
You can easily double or triple this recipe. You will have enough glaze for 4 squash halves, so just increase the amount of yogurt mixture you make.
Nutrition Information
Serving size:
1 squash half