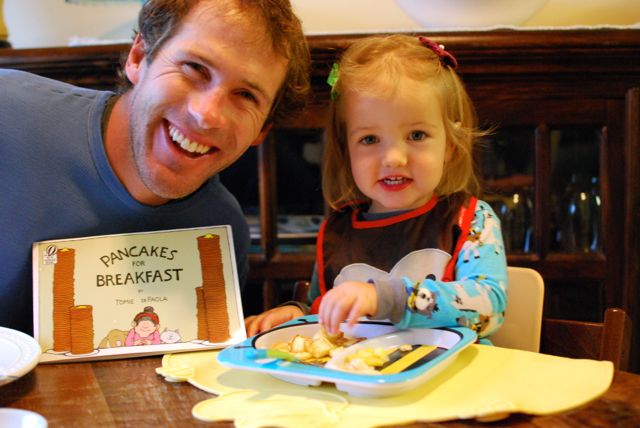 I'll be honest: I've had a hard time motivating to cook lately. Wintertime viruses and even busier-than-usual schedules have prevented me from making it to the farmer's market or searching my favorite blogs for recipes – two activities that usually inspire me.
Sure I still put together salads and make cheese quesadillas, but it's been awhile since I've had the desire to create something new or try a new recipe.
This trend has got to change. I want cooking and eating to be fun again, and I want Lucy to get exposure to foods other than frozen peas and grilled cheese sandwiches. To achieve all this, I know I have to:
make meal preparation a real priority again
find ways to make cooking more fun
keep a stocked pantry
So yesterday, I enlisted the help of Lucy to make the pancakes from one of her favorite books: Pancakes for Breakfast.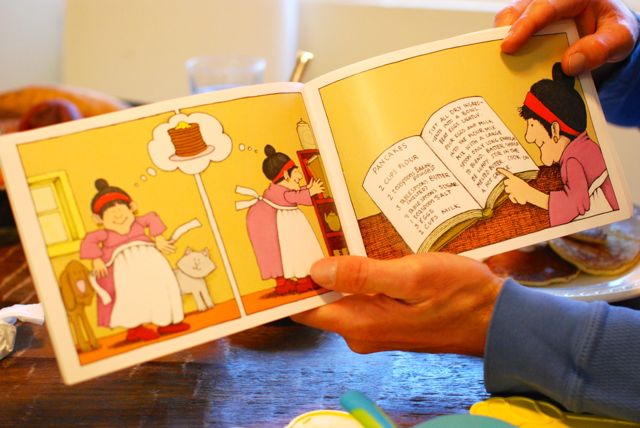 This activity – though messy and time-consuming – was just what I needed to renew my "bond" with cooking. We had fun, enjoyed every morsel (pancakes are an easy sell), and most importantly, I feel excited to spend some more time in the kitchen.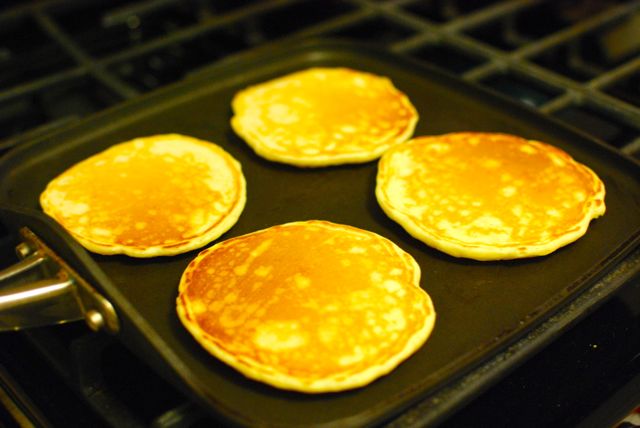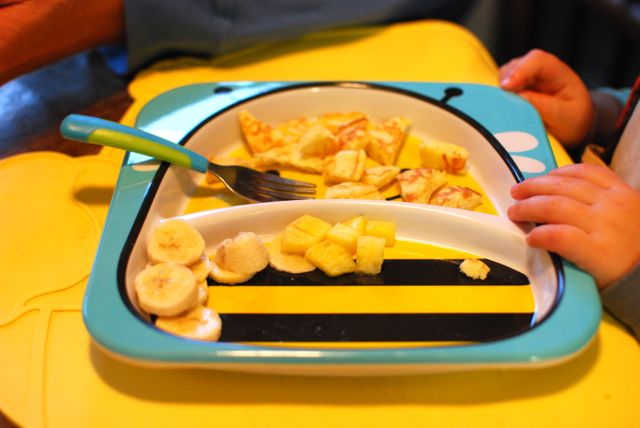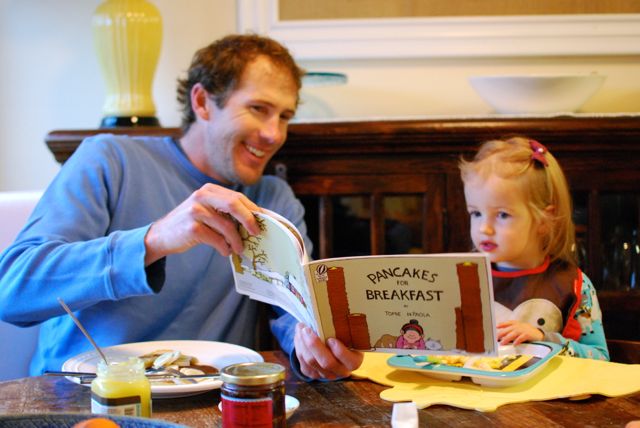 It's not practical to involve your kids in every meal you make – that would take forever! But once every week or two can be a great way teach and encourage them to try new foods, as well as spend some quality time together.
Other ways I get inspiration when I'm feeling lazy or too busy:
Think about why eating at home is important to me. Health, budget, family time, teaching Lucy, etc.
Pull out old cookbooks and look for recipes I used to love but haven't made in awhile
Spend some time on Pinterest looking at beautiful pictures of food you want to eat
Check out Epicurious's Peak Season Map to see what's in season in your area, then take a few of their recipe suggestions using those ingredients
Enlist help from a meal planning app, like Food on the Table or Ziplist.
What inspires YOU to get back into cooking when you've been out of the habit? I'd love to hear more ideas!