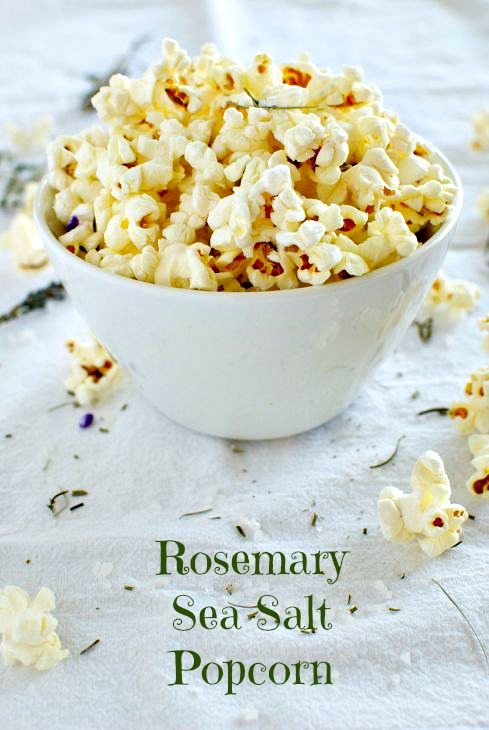 Whenever I take a trip, I like to bring a little something home with me that keeps the vacation fresh in my mind even after I'm back to my daily routine. As you might guess, this "little something" is often food!
On my recent trip to Terranea, the executive chef there gave our group some of his hand-harvested sea salt (he literally harvests it himself from the water below the resort), which he combined with fresh rosemary from the Terranea garden (doesn't this all sound so dreamy?!).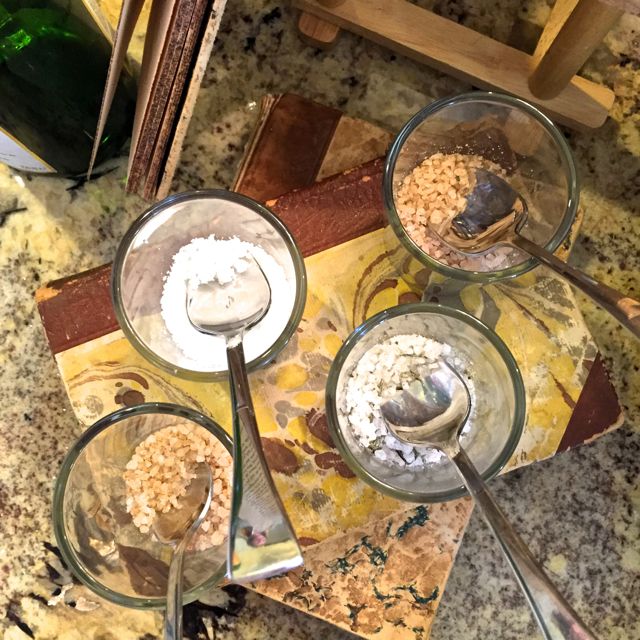 I knew I using this salt in a recipe at home would bring me right back to Terranea, if only in my mind.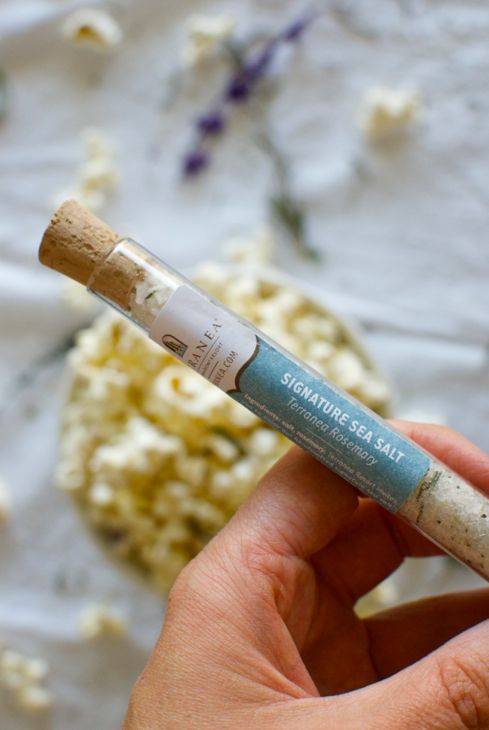 Popcorn seemed like a natural choice, since it's such a great base for other robust and salty flavors.
In the past, however, I've been a major Popcorn Burner, and often end up with mostly blackened kernels. But last week I did some research and tried this popcorn-making method from Simply Recipes. It worked! The popcorn was perfect.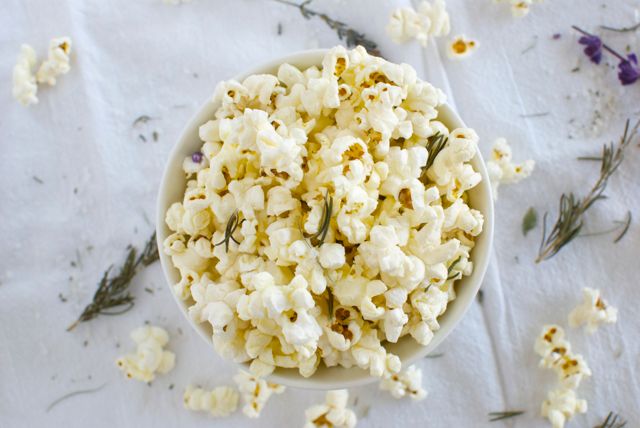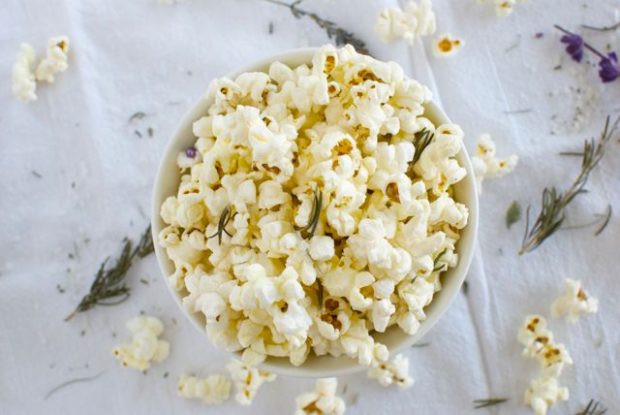 Every kernel of this light and crisp snack tastes like the sights and smells of Terranea. Next time you're craving a vacation, but don't have time to actually leave town, make this!

Rosemary Sea Salt Popcorn
Perfectly crisp, fluffy popcorn with an extra burst of flavor thanks to rosemary and fresh sea salt.
Ingredients
3 Tbsp canola oil
⅓ cup popcorn kernels
1 tsp rosemary sea salt (or ½ tsp sea salt + ½ tsp finely chopped rosemary leaves)
More rosemary sea salt, if desired
Instructions
Place the oil, sea salt, plus 4 popcorn kernels in a 3-quart saucepan over medium-high heat. (Note: Do not use anything bigger than a 4 qt pot - this will cause the popcorn to burn).
Cover and wait until you hear the first kernel pop.
Pour in the ⅓ cup of kernels in an even layer and remove the pot from heat for exactly 30 seconds. According to Simply Recipes, this 30 seconds brings all the kernels to the right temperature so they pop more quickly, thus preventing burning.
Return pot to the burner, cover with a slightly ajar lid, and cook on medium-high heat until popping slows to several seconds between pops.
Immediately pour the popcorn into a bowl to prevent burning.
The rosemary sea salt flavor should already be present, as the salt was added to the oil, but topping the popcorn with another small sprinkle of rosemary sea salt makes them even tastier.
Notes
I always use this method, which I got from Simply Recipes, when making popcorn. It's the best!