You guessed it: Winslow, Arizona.  Not only does this town have a great name, it also has great character, which we got to get a real taste of thanks to my resident uncle, Prescott Winslow (yes his real name, yes the name of two Arizona towns).  A few highlights: at The Turquoise Room in La Posada Hotel (such a cool spot, I could stay here for weeks), we had an amazing meal last night.  The Grilled Veggie Platter:
and the Creamy Black Bean & Corn Soup Duo w/ Red Chile Cream:
were awesome. (Make a version of this soup at home).  Another highlight: The Little Painted Desert, which words can't even describe: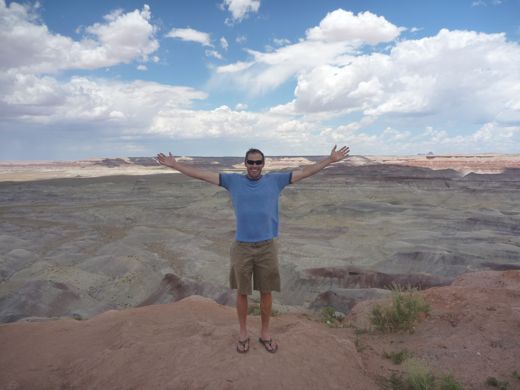 And of course the famed corner from the Eagles song:
But I especially liked how everywhere we looked there were signs that said…
🙂  What a cool place.